Performers
Performers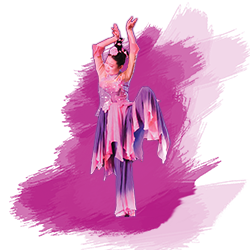 We invite you to audition yourself or a group to share your culture through the arts. Performers must be available for rehearsal night (Thursday, Feb. 27) and International Night (Friday, Feb. 28)
Auditions:
Thursday, January 16 | Woodway 202
Friday, January 17 | Blackbox Theatre
Please bring your accompanying music to the audition.
Call Backs:
Decisions will be sent via the email address provided at audition.
Performer Orientation:
At least one representative from your group is required to attend. Please bring your final music, number of performers, preferred total time of your performance, stage needs, and a positive attitude!
Performer Check In:

Your group is required to either submit a video of your latest rehearsal or select a time to have in-person practice with the International Night Committee.
Rehearsal Night:
Free transportation and dinner will be provided.
International Night:
Free transportation and dinner will be provided. Performers are invited to sit in the audience after their performance.
International Night Host
The International Night Host acts as the main presenter of the event! The Host's demeanor directly affects the mood and enjoyment of the audience. The Host's main tasks are to introduce performers, announce the upcoming act, and recognize key moments of the night. The Host ensures seamless transitions between the acts and keeps the event moving along with humor and keeping the audience's interest.
Hosts must be available for rehearsal night (Thursday, Feb. 27) and International Night (Friday, Feb. 28)
You will be sent a prompt to prepare for your audition.
Flag Bearer
Represent your country by being a flag bearer! This requires no audition. There is one meeting prior to the rehearsal night.
Flag bearers must be available for rehearsal night (Feb. 27) and International Night (Feb. 28)