A Message from Edmonds College President Dr. Amit B. Singh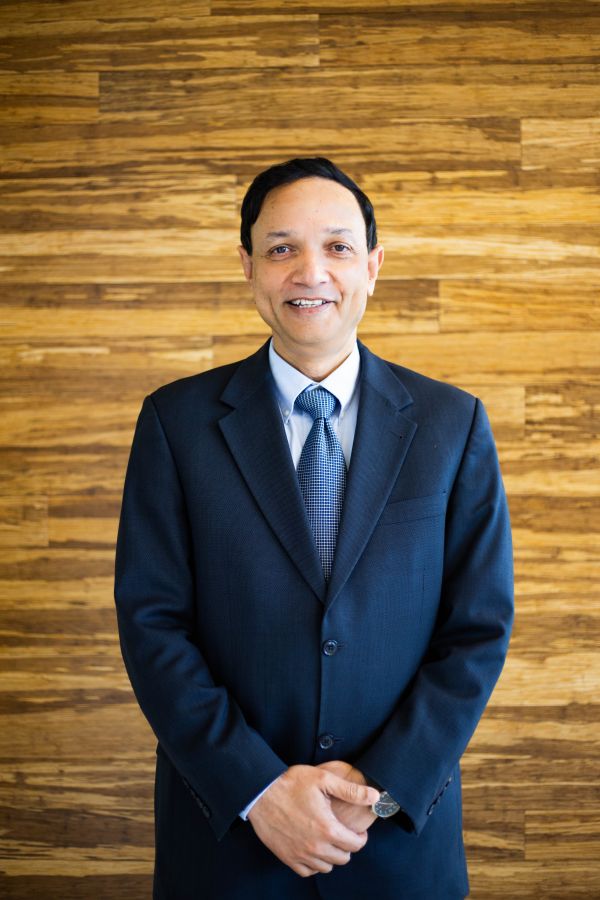 At Edmonds College, we continue to be focused on supporting students. Safety for students and our campus community is our number one priority. While we continue to follow guidance from our local health officials and make informed decisions, we realize that planning ahead is important to all of us. I'd like to give you an update on our college's plans this fall.
Our goal is to safely offer more in-person learning options. Like before COVID-19, students will have a range of options: in-person, classes that meet both in person and online, and online classes. We understand the importance of in person teaching and learning, including greater support and connections. As always, we will continue to provide an excellent education, services, and support to students.
Although this is our preliminary plan for the fall, it is possible this will change if the pandemic worsens. President Joe Biden's new administration in Washington, D.C. is aggressively distributing vaccines and providing daily recommendations on how to stay well, so we remain optimistic about a return to a more normal campus environment this fall.
I look forward to welcoming students back to campus and their contributions to our diverse campus community.
I encourage you to visit edmonds.edu/coronavirus for college updates, resources, and information about COVID-19.
Sincerely,
Dr. Amit B. Singh
Student Blog
Learn more about the Edmonds College student experience from this quarter's student blogger, Shoki Nakata.
Office Hours
OIP Hours for Spring 2023
Schedule for Mar. 20 - Mar. 24
| Day of Week | In Office Hours | Walk-In Advising Hours | Virtual Hours |
| --- | --- | --- | --- |
| Monday | 8:30 a.m.-5 p.m | 10-11 a.m. | 3-4 p.m. | 9 a.m.-5 p.m. |
| Tuesday | 8:30 a.m.-5 p.m | 10-11 a.m. | 3-4 p.m. | 9 a.m.-6 p.m. |
| Wednesday | 8:30 a.m.-5 p.m | 3-4 p.m. | 9 a.m.-5 p.m. |
| Thursday | 8:30 a.m.-5 p.m | 10-11 a.m. | 3-4 p.m. | 9 a.m.-5 p.m. |
| Friday | Online Only | 10-11 a.m. | 3-4 p.m. (Online) | 9 a.m.-5 p.m. |
We are open in-person Saturday, Mar. 25 from 10 a.m. to 2 p.m for Enroll Edmonds Day.

Schedule for Mar. 27 - Apr. 7
| Day of Week | In Office Hours | Walk-In Advising Hours | Virtual Hours |
| --- | --- | --- | --- |
| Monday | 8:30 a.m.-5 p.m | 10-11 a.m. | 3-4 p.m. | 9 a.m.-5 p.m. |
| Tuesday | 8:30 a.m.-5 p.m | 10-11 a.m. | 3-4 p.m. | 9 a.m.-6 p.m. |
| Wednesday | 8:30 a.m.-5 p.m | 3-4 p.m. | 9 a.m.-5 p.m. |
| Thursday | 8:30 a.m.-5 p.m | 10-11 a.m. | 3-4 p.m. | 9 a.m.-5 p.m. |
| Friday | 8:30 a.m.-5 p.m | 10-11 a.m. | 3-4 p.m. | 9 a.m.-5 p.m. |
Connect with Us
*** Broken a:155427 z-www-old: ISS Social Icons ***
Schedule a Campus Visit
Read Our Online Brochure
Explore Edmonds College
---
Image Grid Snippet
Column 1
Column 2
Column 3
Column 4

Image Grid Block

Image Grid Block

Image Grid Block

Image Grid Block

Image Grid Block

Image Grid Block
TOP