Apprenticeship Celebration to feature opportunities to earn while you learn
10/23/17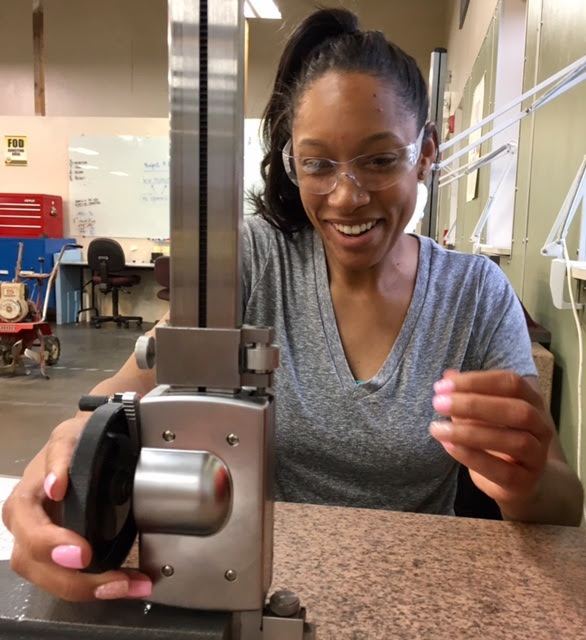 The first Snohomish County National Apprenticeship Celebration on Nov. 1 will feature opportunities to earn while you learn and hands-on demonstrations from local apprenticeship exhibitors.
The first Snohomish County National Apprenticeship Celebration will be held from 3-7 p.m. Wednesday, Nov. 1, at the Washington Aerospace Training and Resource Center (WATR) at Paine Field Airport.
According to the U.S. Department of Labor, apprenticeships have dramatically impacted the lives, careers, and opportunities for millions of workers, and more than 150,000 businesses over the last 80 years, from careers in health care, energy, and IT to manufacturing, transportation, and more.
The benefits of apprenticeships, for both companies and individuals, are substantial. Businesses that offer apprenticeship programs are able to diversify their workforce, improve productivity and profitability, standardize training, reduce turnover, receive tax credits, and more. For apprentices, the average starting wage is more than $60,000 per year, and workers will earn an average of $300,000 more over their lifetime than their non-apprentice peers.
As part of National Apprenticeship Week, the Apprenticeship Celebration will include hands-on demonstrations from apprenticeship exhibitors, panel presentations from apprentices, as well as a tour of the WATR Center and a BBQ for all attendees.
It will also feature presentations about launching apprenticeships within an organization and locating successful employment through registered apprenticeships.
This event is free and open to the public and business community. Register at: bit.ly/2xWBxVC. The WATR Center is at 3008 100th St. SW, Everett, WA 98204.
Event sponsors include: ApprenticeshipUSA, Aerospace Joint Apprenticeship Committee (AJAC), Anew, Edmonds Community College, Everett Community College, Northwest Laborers-Employers Training Trust Fund, Shoreline Community College, Sno-Isle Tech, Western Washington Sheet Metal JATC, United States Department of Labor Women's Bureau, Washington Aerospace Training and Research Center (WATR), and WorkSource Snohomish County.
Media Contact Info
Laura Daniali
425.640.1513
laura.daniali@edcc.edu