Presidential inauguration streaming live on campus
01/16/2009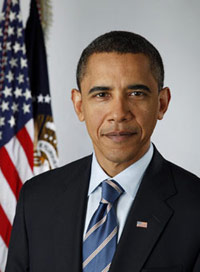 Barack Obama as photographed by White House photographer Pete Souza. This is the first official presidential portrait taken with a digital camera.
Witness the inauguration of the 44th president of the United States, Barack Obama, streaming live 8:30 a.m., Jan. 20 in the Black Box Theatre in Mukilteo Hall.
The Office of Student Life will provide coffee and pastries in the lobby at 7:45 a.m. Theater doors open at 8:15 a.m.
Find out more
TOP