EDMONDS COLLEGE FOUNDATION
We know that every student faces unique challenges that have the potential to hinder their success. The Edmonds College Foundation Student Success Fund is designed to be flexible and meet each student's needs. Hear EC student Aileen Ponio on how receiving help from the Foundation is helping her find hope and encouragement to continue on in her studies.

In addition to providing financial support through annual scholarships, quarterly Complete the Dream awards, and emergency grants for basic needs, the Student Success Fund also invests in college programs designed to provide wraparound services and impactful educational opportunities.
---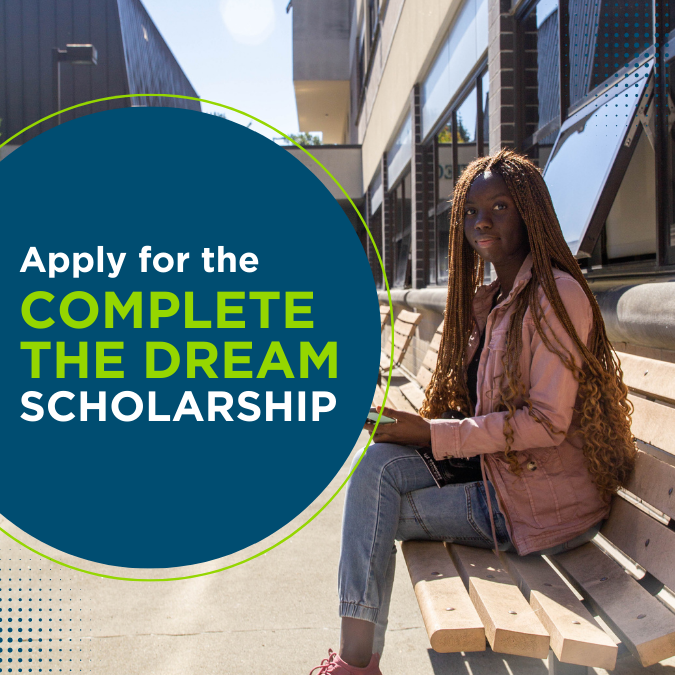 Complete the Dream Scholarships for fall quarter are now open. These scholarships are for students who are in their last quarter and need financial assistance to graduate or complete their program or certificate.
Deadline to apply: August 21, 2023
---

Fueling Excellence: $42,000 Empowers Faculty and Staff Programs
We are thrilled to announce that the Edmonds College Foundation Board of Directors has awarded $42,000 to support 14 programs for the upcoming 2023-2024 school year. Donations from community members make grants like this possible. Thank you for your commitment to Edmonds College Foundation! Learn more about this year's grant.
---
Year in Review
Check out the latest Year in Review to see how community donations helped make the college a place for students and staff to learn and thrive.
---
Join our Mailing List
---
The Edmonds College Foundation is a 501(c)3 non-profit organization, Tax ID 91-1186554.
Impact a Generation
Your gift provides students with the support they need to succeed.
TOP