Edmonds CC hires vice president for finance and operations
08/11/2010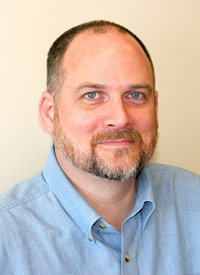 Kevin McKay, Vice President for Finance and Operations
Edmonds College has hired Kevin McKay of Lynnwood as its vice president for finance and operations. McKay has served in the interim position since January 2009. He is responsible for the college's facilities and capital projects, information technology services, and campus safety and security, as well as its finance departments.
McKay was previously the college's director of information technology. He has been with the college since 1993, serving as its director of distance learning and online programs coordinator. Before coming to the college, he worked for eight years as a senior customer service manager for Seafirst Bank.
McKay earned his master's degree in Public Administration in 2010 and bachelor's degree in Business Management in 2007 at the University of Phoenix. He is also an alumnus of Edmonds College, where he earned a two-year technical degree.
Find out more
TOP