Engage, motivate, graduate: Boost to service-learning program aims to increase retention
07/07/2010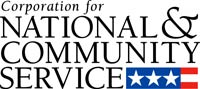 Getting students involved in their community increases their commitment to their education, too.
Edmonds College's Retention Project aims to decrease dropout rates and increase participation in college by providing students with more hands-on opportunities to see how they can make a difference.
"Service-learning is a teaching strategy that engages students in meaningful community service and allows them to reflect on their experiences," said Service-Learning coordinator Amy Johnson. "When students work alongside a government agency, community group, or non-profit as part of their education, they gain knowledge and through reflection, they see that what they are learning affects lives. They also gain valuable networking opportunities and workforce development skills. Research has shown that students who are actively involved achieve their academic and personal goals more readily."
Adding these kinds of experiences to a typical school day takes work, however.
This year, thanks to a grant from Washington Campus Compact, Edmonds College will be able to provide more service-learning opportunities for its students. Washington Campus Compact, a service-learning consortium based at Western Washington University, received a $585,000 AmeriCorps grant from The Corporation for National and Community Service to support college access and success initiatives.
As a result, Edmonds College will receive three full-time AmeriCorps members.
The AmeriCorps members will arrange service-learning projects for students in: Adult Basic Education/ESL classes, the TRiO Student Support Services program for low-income students, and the Learn and Serve Environmental Anthropology Field (LEAF) School, a series of anthropology classes with an emphasis on service-learning and sustainability. They will also provide peer mentoring in tutoring programs and service-learning projects at the college and local K-12 schools.
"The Retention Project will provide middle school, high school, and college students who are at risk of dropping out of school with a college student mentor from Edmonds College," said Washington Campus Compact Executive Director Jennifer Dorr. "Through this program, college student volunteers will mentor struggling students to achieve success in the classroom and continue their education through college."
In the past, Edmonds College students have worked with students at Edmonds School District's Indian Education Program, PROVE Alternative High School in Lake Stevens, and Kettle Falls School District.
Service-learning projects have included teaching K-12 students how to track wildlife, building trails in Moran State Park, coordinating a donation drive for Clothes for Kids, and organizing a Fair Trade Project. All of the classes, and many of the activities and events, are open to community members who wish to participate as well.
###
About AmeriCorps
AmeriCorps is a national service program that engages Americans of all ages and backgrounds in service to meet critical needs. Its members serve in thousands of nonprofit and faith-based organizations in rural and urban communities throughout the nation. AmeriCorps resources are focused in five key areas: strengthening education, improving health, meeting environmental and energy efficiency needs, assisting veterans and military families, and fostering economic opportunity.
AmeriCorps engages more than 85,000 people each year in intensive, results-driven service through more than 3,000 nonprofits across the country. Since 1994, more than 634,000 Americans have provided more than 775 million hours of service to their communities and country through AmeriCorps. Learn about available opportunities and apply online at
About Washington Campus Compact
Established in 1992 and hosted at Western Washington University, the Washington Campus Compact membership of 37 colleges and universities are committed to providing meaningful experiences for students to become active, engaged leaders in their communities, furthering the civic and public purposes of higher education and strengthening communities. WACC is an affiliate state office of Campus Compact, a national organization comprised of more than 1,100 institutions committed to the civic and public purposes of higher education.
About Edmonds College's Center for Service-Learning
Edmonds Colleges award-winning service-learning program established in 2003 serves more than 1,500 students and provides 25,000 hours of service in the community to 100 government agencies, community groups, and non-profit organizations each year. Programs include part-time AmeriCorps Program Students in Service, the Veterans Conservation Corps, and the AmeriCorps Retention Project (which works with TRiO Student Support Services, the Learn and Serve Environmental Anthropology Field (LEAF) School, and Adult Basic Education ESL programs at the college).
Find out more
TOP