Earn an Event Planning degree, online classes start April 4
03/24/2011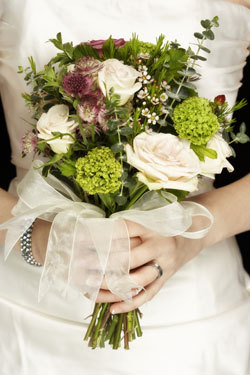 New online classes offered this spring will train wedding planners, concert promoters, and corporate event planners.
Earn an Event Planning degree at Edmonds College and complete your bachelor's at Central Washington University-Lynnwood. New online classes at Edmonds College offered this spring will train wedding planners, concert promoters, and corporate event planners.
Lynnwood, WA – Edmonds College offers a two-year Event Planning degree that transfers for a bachelor's at CWU-Lynnwood.
Students start by earning Associate of Applied Science-T (transfer) degree and then have the option to go on for a Bachelor of Applied Science in Information Technology with an Administrative Management specialization from CWU-Lynnwood all on the Edmonds College campus.
The bachelor's degree prepares student for leadership and management roles and students may be able to apply their work experience to the internship portion of the program.
Students also have the option to transfer to South Seattle Community College's Bachelor of Applied Science in Hospitality Management.
New event planning classes at Edmonds College feature weddings, entertainment, destination management, and virtual event planning. All of the classes are offered online.
"There are growing opportunities for students in event planning careers with events centers, conference centers, destination management companies, and state and local agencies promoting tourism," said instructor Linda Russell. "Students have fun exploring careers as a party planner, concert promoter, wedding planner, catering manager, event manager or corporate event planner."
According to the U.S. Bureau of Labor Statistics there is faster than average job growth expected (14-19 percent) for Meeting and Convention Planners through 2018. Nationwide the median wages for these occupations is $21.53 hourly and $44,780 annually.
The spring classes offered at Edmonds College are:
Virtual Event Planning, HSPTR 266, online — Students work in teams to create and implement a comprehensive virtual meeting or event. This hands-on approach allows students to apply their event planning skills before going into the workplace. Groups work in a competitive setting to present their final event.
Event Planning-Wedding Planning and Coordination, HSPTR 275, online — Learn about planning and managing all aspects of a wedding with a focus on the role of wedding planners, coordinators or consultants.
Event Planning-Entertainment and Production, HSPTR 276, online — Get an overview of the basic requirements and attributes of incorporating music, video and other media into the production management of meetings and events.
Event Planning/Destination Management, HSPTR 277, online — Explore the role of destination management companies in the event planning process, and the tools and skills needed to plan and manage events in the company environment.
Spring quarter runs April 4-June 17. Register now. Call 425.640.1459 or email info@edmonds.edu.
Find out more
Find out more about event planning classes at Edmonds College
TOP