College appoints Susan Loreen Interim VP of Workforce Development and Training
08/24/2011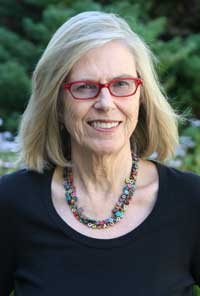 Susan Loreen, Interim VP of Workforce Development and Training.
Susan Loreen has been appointed Interim Vice President of Workforce Development and Training — leader of the career-training programs — at Edmonds College. Andy Williams is the Interim Dean of Business.
Loreen has been in administration at the college since 1988. Before that, she taught at the college part-time. She has served as the Dean of the Business Division since 2000, leading the college's accounting, business, construction, culinary arts, horticulture, hospitality and tourism, and business information technology, and energy management programs.
As Dean of the Business Division, Loreen has managed workforce data including employment and emerging job development, managed grants and contracts, led instructional initiatives, and managed a division of about 100 full- and part-time employees.
She led the division to start innovative degree programs in Energy Management and Restoration Horticulture to respond to demand for a trained workforce in green jobs. She expanded the college's established programs into new areas for job growth such as Event Planning (Hospitality and Tourism), Baking (Culinary Arts), and Health Care Administration (Business Information Technology) and into initiatives in sustainable business practices.
She has worked with the instructional leadership including the Vice President for Instruction to manage and improve instruction at the college.
Under her leadership, the business division increased its online course offerings by 40 percent and developed new articulation agreements to give career-training students more options to complete bachelor's degrees. Now, students at Edmonds College who earn an Associate of Applied Science-T degree in every department in the Business Division have the option to apply their credits toward a Bachelor's of Applied Science degree at Central Washington University.
The degree prepares students for leadership roles in their chosen field.
Loreen replaces Bill Toskey who has served as the Vice President of Workforce Development and Training since summer of 2010. Before taking her role as Business Dean, Loreen was the college's Director of Distance Learning and Assistant Director of Continuing Education and a part-time instructor.
She earned her Bachelor's Degree and Teaching Certificate from the University of Oregon and her Master's of Education Degree from the University of Washington.
Said Edmonds College President Jean Hernandez: "Susan has a proven ability to collaborate well with community groups and business leaders."
Find out more
TOP