Release party Nov. 7 for Edmonds CC literary and arts magazine
10/21/13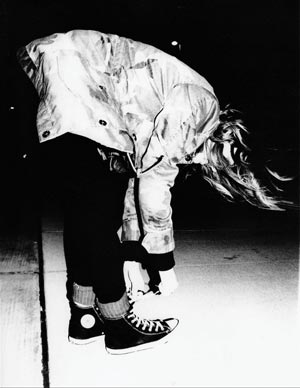 "Brutal Heart" by Victoria Nonaca.
A release party for the 2013 edition of Between the Lines, Edmonds College's student-run literary and arts magazine, is 7 p.m., Thursday, Nov. 7, at the Black Box Theatre on campus, 20000 68th Ave. W. It's free and open to the public.
At the event, the magazine will be free for students and $10 for the public. Writers and artists will share their work with the audience.
"Our student editors have selected work which represents artists and writers from our student population as well as the surrounding community," said instructor Amanda Laughtland, faculty advisor for the magazine. "Between the Lines offers a great opportunity for our students to see their work presented in a professionally printed journal which celebrates the literary and visual arts."
Between the Lines features quality short fiction, poetry, creative nonfiction, and artwork from artists at the college and in the local community. The majority of the work comes from students in the college's Publications class, Humanities 235.
Credits earned may count toward a two-year transfer degree at the college or the class may be taken as an elective.
Students from the editorial staff of the literary magazine learn how to critique literary and visual arts. The class includes an overview of editing, design, printing, and marketing.
Ariel Alfaro was this year's design and art editor, while Jordan Haarberg was design editor and Catherine Nichols literary editor. Advisor Laughtland is a published poet with experience in editing and publishing small press books and magazines.
In addition to the literary journal and regularly offered English and Humanities classes in creative writing and literature, the college provides a number of free short writing workshops and author events open to the community.
Between the Lines is funded by the Associated Students of Edmonds CC through the services and activities fee collected from quarterly tuition — giving students the opportunity to experience working on a literary publication from concept through creation.
Find out more
TOP