Edmonds College participates in the 1Day Stand and Great American Smokeout, hosts a lung health fair, and announces plans to go tobacco-free July 1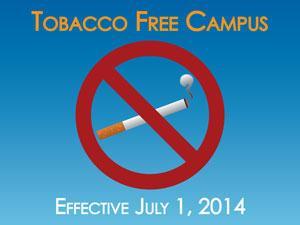 11/21/2013
On July 1, 2014, Edmonds College will be joining the 51 campuses in the Pacific Northwest that have already gone smoke- or tobacco-free and the more than 1,130 campuses nationwide that, according to the Americans for Nonsmoker's Rights Foundation, have a 100 percent smoke- or tobacco-free policy in place.
To support the transition, Edmonds CC and four other Washington state colleges are participating in today's 1Day Stand against tobacco by implementing a tobacco-free policy for the day. The 1Day Stand is a project of the Fresh Air Campus Challenge, which aims to get all college campuses in Alaska, Idaho, Oregon, and Washington smoke- or tobacco-free by 2016.
The college's Center for Student Engagement and Leadership is also hosting a Lung Health and Tobacco Information fair today from 11 a.m.-2 p.m. in Brier Hall on campus, 20000 68th Ave. W, Lynnwood.
Guest speakers from University of Washington's 1Day Stand initiative will be speaking at the event and there will be representatives from the Red Cross, American Lung Association, American Cancer Society, and the Snohomish County Health District providing information about lung health and resources and tips on how to kick a smoking habit.
Today also coincides with the American Cancer Society's Great American Smokeout — a national effort encouraging smokers to make a plan to quit or to plan in advance and quit smoking that day.
"One of our endeavors as a college is to provide a safe, healthy, and professional environment that fosters creativity, learning, and personal growth," said Matt Munson, Wellness and Health Promotion Project Coordinator at Edmonds CC. "The 1Day Stand will encourage our community to start the process of quitting tobacco."
The college has put together a task force — made up of college students and employees as well as representatives from the Snohomish County Health District and the American Cancer Society — to design and develop a policy and plan for the transition. The policy will be voted on by the Edmonds CC Board of Trustees in the spring.
"We are in a unique position to not only train tomorrow's workforce, but also to empower that workforce to move seamlessly into tobacco free jobs, housing, and other environments," said Jean Hernandez, Edmonds CC President. "As we look to graduate healthy students and employ healthy employees, we needed to examine the role of tobacco within our community."
Find out more
TOP