Project Home Association benefit features the Weatherheads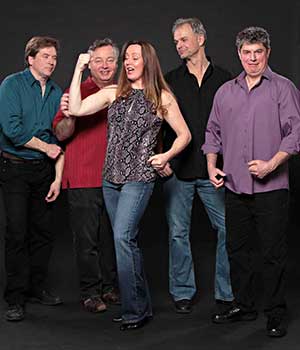 3/17/2014
Project Home Association presents the fifth annual "A Night to Remember" auction and benefit concert 6 p.m. Friday, April 11, at the Black Box Theatre at Edmonds College, 20000 68th Ave. W.
Headlining is the Weatherheads, an Edmonds-based rock band that plays music from the '60s, '70s, and '80s.

Project Home Association raises funds for the student-based Project Home program to provide housing and scholarships to homeless and near-homeless students attending Edmonds CC. Proceeds from "A Night to Remember" support these scholarships.

The Weatherheads are John Nelson, Bart Hyde, Keith Meicho, Jim Santoro, and Dianna Larkin. "We play rock, lots of '80s music to make you dance, the blues, slow songs, song mashups, and even some reggae," said Nelson.

Tickets are $25, $30 at the door. Purchase your tickets.
TOP