Edmonds CC names dean for Humanities and Social Sciences divisions
07/22/14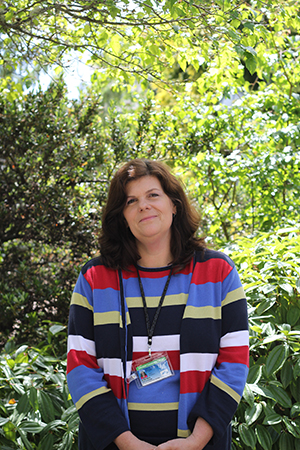 Kim Chapman, new dean for Humanities and Social Sciences
Edmonds College Interim Executive Vice President for Instruction Gail Miulli has announced the appointment of new dean, Kim Chapman.
Chapman will oversee the Humanities and Social Sciences divisions.
In her new position, Chapman plans to have a strong focus on collaboration, conflict resolution, and student advocacy.
"I'm dedicated to fostering diversity within the college environment," said Chapman.
Her expertise includes managing large educational programs, serving as a liaison with government and community leaders, and securing funding through state and federal grants and contracts.
Prior to this, Chapman worked at North Seattle College (formerly North Seattle Community College) for 12 years. Most recently, she was the Dean for Basic and Transitional Studies and also served in the role of Associate Dean, Assistant Dean, and Director of Adult Basic Education.
Before moving to the Seattle area to be closer to family, Chapman taught English in both part-time and full-time capacities — including serving as chair of the English department — at South Texas College.
Chapman received an Associate of Arts degree from North Lake College and a Bachelor of Arts degree and a Master of Arts degree — both in English — from the University of Texas at San Antonio.
She also completed coursework toward a Ph.D. in Higher Education Human Resource Development through Texas A&M University.
Chapman started her new job at Edmonds CC on July 16.
TOP