*** Broken a:14837 z-www-old: News Heading ***
Martin Luther King Jr. celebration features keynote speaker Emory Douglas
12/17/14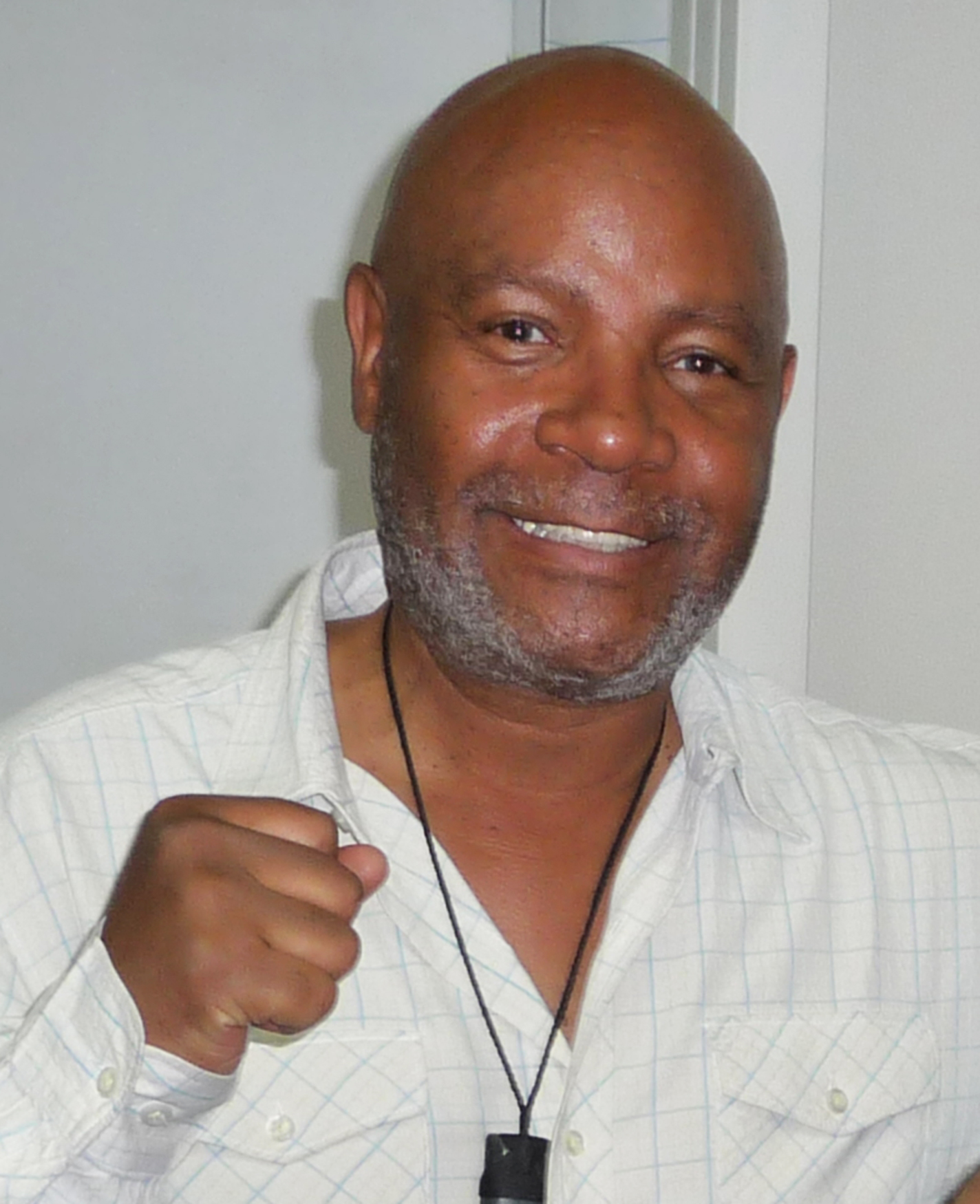 Emory Douglas
Edmonds College, in partnership with the Edmonds School District and the City of Lynnwood, is hosting a free Martin Luther King Jr. celebration at the Black Box Theatre on campus, 20310 68th Ave. W, Lynnwood.
Join us Thursday, Jan.15, as our community celebrates the life and teachings of Dr. King with a celebration of our community with an inspirational message — "Painting 'The World House'" — from keynote speaker Emory Douglas. The program begins at 12:30 p.m. Early arrival is suggested to get (free) tickets to reserve your seat. The 7 p.m. lecture has been canceled.
For close to five decades, Douglas has dedicated his life and art to social justice. As a commercial art student at the City College of San Francisco in early 1967, Douglas used his talents to design props and sets for the Black Arts Movement, which operated at San Francisco State University.
In the late 1960s, Douglas was art director for the Black Panther Party's newspaper and later the party's Minister of Culture. As the Minister of Culture, his political artwork articulated the party's messages of black freedom.
Douglas' artistic talents proved a powerful force. His striking collages of photographs and his own drawings combined to create some of the era's most iconic images of the black power movement.
From 1984 to 2005, Douglas worked as a layout artist and graphic designer for the black owned Sun Reporter Publishing Company in San Francisco. Today, Douglas continues to use his art as a tool to raise social consciousness of injustice.
With the publishing of his book, "Black Panther: The Revolutionary Artwork of Emory Douglas" in 2007, Douglas has gone on to serve as Artist in Residence at Elam International School of Fine Arts, in Auckland, New Zealand, as well as collaborate on numerous public art projects across the United States, and around the world.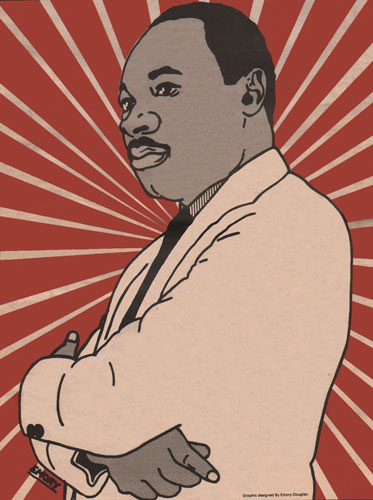 Martin Luther King Jr. by Emory Douglas

A representation of Douglas' artwork is currently on display at the National Civil Rights Museum at the Lorraine Motel in Memphis, Tenn.
While honoring the life and legacy of Dr. King, this celebration creates a positive atmosphere that encourages mutual understanding and respect for our growing and changing community.
Find out more about the event here. For directions to the college, visit www.edmonds.edu/campus.
TOP