Edmonds CC and Central Washington University host 20th annual career fair April 29
04/14/15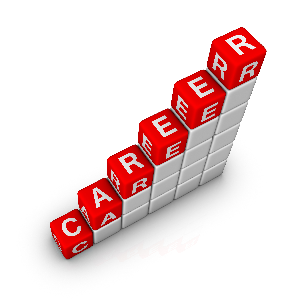 Edmonds College to host the 20th annual career fair Wed., April 29. More than 45 local employers with full-time, part-time, and seasonal positions will be represented. The event is from 10 a.m.-2 p.m. in Woodway Hall 202 on the Edmonds CC campus, 20000 68th Ave. W.
This free event features local employers from the following industries: healthcare, construction, and manufacturing all recruiting full-time, part-time, and temporary/seasonal positions.
Current students, alumni, and community members seeking jobs are invited. Come and meet more than 45 local companies with full-time and seasonal jobs. These jobs may help support students while in school and/or provide career opportunities.
"The local economy is heating up and employers are hiring," said Anne Penny, Business Outreach coordinator at the college's Career Action Center. "Job seekers who do their homework, network with employers, and are ready to work, will find the right job. The Career Fair is a great place to connect with employers to find that right job."
Participants should bring resumes, dress professionally, be prepared with questions to ask the employers, and to follow up with companies and positions that interest them.
Employers planning to attend:
24 Hour Fitness
Ace Parking Management
Aldercrest Health and Rehabilitation
Breeze
Cascade Companion Care
Cadence Aerospace Giddens Operations
CampusPoint
CLP Resources
Community Transit
Custom Sensor Design, Inc.
The Department of Agriculture
Embassy Suites - Lynnwood
EventsUSA
Fastenal Company
Foreign Language for Youth
Franz Family Bakery
Fred Meyer
Home Instead Senior Care #125
Jaco Environmental Inc.
Jiffy Lube Heartland
Job Corps
Keller Williams Realty
Keltia Design Inc.
Little Creek Casino
Maxim Healthcare Services
Mayes Testing Engineers, Inc.
McDonalds Restaurant
NW Natural Lighting, Inc.
Puget Sound Naval Shipyard
Pro Active Choices
Robert Half Legal
Sears Home Services
Seattle Police Department
Seabec / Fair and Square Inc.
Securitas Security Services, USA
Skechers USA
Sleep Country USA
Social Security Administration, Office of the General Counsel
Spud Fish and Chips
Stroum JCC Early Childhood School
Terminix International
Terra Staffing Group
Thrivent Financial
US Customs & Border Protection US Border Patrol
US Army Reserves
Uwajimaya Inc.
Vector Marketing
Washington State Department of Transportation
Year Up Puget Sound
Zulily
For the latest information about the career fair, visit www.edmonds.edu/careerfair.
TOP