Edmonds CC hires new Executive Vice President of Instruction
07/08/15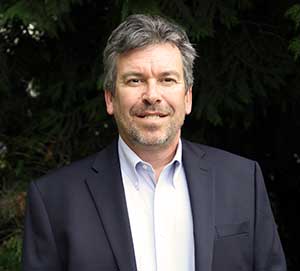 Charlie Crawford
Edmonds College has hired Charlie Crawford as the new Executive Vice President of Instruction.
Crawford will be working with instructors, students, and staff to continue to strengthen instructional pathways and serve the educational needs of the community.
Prior to his appointment at Edmonds CC, Crawford served 11 years in various dean roles at Tacoma Community College (TCC).
"I had a tremendous opportunity at TCC to work in different areas and gain broad experience," said Crawford.
His accomplishments at TCC include:
developing a Learning Centers unit that coordinated tutoring support across the campus;

leading growth in a successful eLearning program that includes support for instructional design and faculty training and multimedia production;

sponsoring the creation of Learning Network to provide a consolidated support portal for students and faculty that includes the eLearning Department, Library Services, the Learning Centers and now Information Services;

aligning and strengthening the college's professional-technical business and information technology programs;

increasing instructional options for students by increasing the number of sections offered in hybrid and online modes across the Business division; and

restructuring the college's Welfare-to-Work program to direct more resources to students.
Crawford's community college background includes serving as a dean in four different areas: academic services; business and workforce education; business, learning resources, and English for academic purposes; and learning resources and English as a Second Language (ESL).
He also taught at TCC, Lesley University, and City University as an adjunct faculty for more than eight years.
Crawford received his Doctor of Philosophy in Education from the Community College Leadership Program at Oregon State University. He also earned his Master's in Librarianship and a Bachelor's in English from the University of Washington.
Crawford started his new job at Edmonds CC on July 1.
"What we do is important and I feel optimistic about community colleges and the difference we make in our communities," said Crawford. "Edmonds CC is a dynamic college and I am excited to be a part of that."
TOP