Edmonds CC hires new Vice President of Workforce Development and Training
08/19/15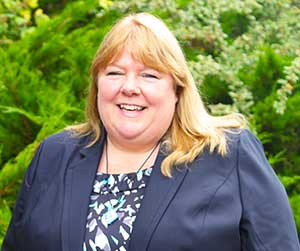 Terry Cox, Edmonds CC Executive Vice President of Workforce Development and Training

Edmonds College has hired Dr. Terry Cox as the new Vice President of Workforce Development and Training.
In her new role, Cox will be:
interfacing with the community to make sure that the college is serving the needs of local community employers and businesses,

working with faculty and staff to ensure students have the pathways to the jobs/careers they are interested in,

looking for new workforce development/workforce program and training opportunities, and,

overseeing workforce funds and related grants.
"The South Snohomish district is a vibrant area with a huge number of small businesses," said Cox. "Edmonds CC has always been strong as a community college that is known for innovation, and held a great reputation."
Prior to Edmonds CC, Cox was at North Seattle College where she served as the Dean for Business, Engineering, and IT since 2010. Before that she worked at Whatcom Community College for five years as the Workforce Education Director and adjunct business faculty. Prior to Whatcom she spent five years at Centralia College serving as the Division Secretary and adjunct faculty.
Cox believes in community colleges because of the students that we serve and because it is a place for second chances. "You walk onto a community college campus and feel that anything is possible," said Cox.
Cox earned her EdD in Educational Leadership from University of Washington and has a Masters in Business Administration from Washington State University. She received her Bachelor of Science in Economics from St. Martin's College, and a transfer degree from Centralia College.
She spent some of her school years working in the restaurant industry, where she witnessed several single mothers struggle to make ends meet as servers. This is part of what inspired her to get into the field of education.
"You provide someone an education and nobody can ever take that away from them — it is powerful," said Cox.
Cox began her new role at Edmonds CC on August 1.
TOP