Edmonds CC Foundation Hosts Breakfast with Champions on Nov. 5
10/29/15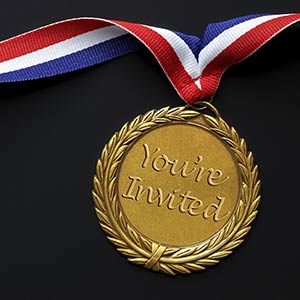 On Nov. 5, the Edmonds College Foundation will hold its annual Breakfast with Champions event to acknowledge and celebrate over 170 student scholars and the many generous donors who make the Foundation scholarships possible.
Edmonds CC's goal is to make higher education widely available in our community by providing students, especially those with the greatest barriers to overcome, with the support they need to succeed.
The impact of financial assistance through scholarship and other programming can be life changing for an individual.
In a recent scholarship thank you letter, one Edmonds CC student wrote, "I really feel like my dream will become a reality! The scholarship gives me an opportunity to learn skills that will help me serve the community of Edmonds (and the greater surrounding area) following graduation. What's more, you are helping me show my two sons that anything is possible if you work hard enough for it. This is a priceless gift," 2015-2016 Edmonds CC Foundation scholarship recipient.
Without the help of the Foundation, many of these students would not have access to the resources necessary to enter school and achieve their educational goals. The investment made in these students by local community donors, faculty, and staff is an investment in our shared future.
The Nov. 5 Breakfast with Champions event will not only honor the 2015-2016 student scholars, but will provide scholarship donors the unique opportunity to hear how their generous contributions have directly impacted student access and success.
By bridging the gap between student scholars and these generous donors, the Foundation hopes to build increasing community support for its scholarship program and an even stronger future for student success at Edmonds CC!
Community members are welcome to join the free breakfast event, however RSVP is required. Contact: Elaine Hall at elaine.hall@edmonds.edu or call 425.640.1514 for more information.
TOP