New Swift bus stop near college opens early 2016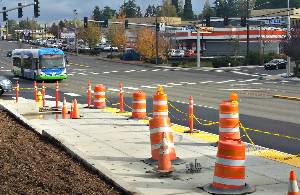 New College Station bus stop under construction.
Students who commute to Edmonds College on Community Transit Swift buses will have a shorter walk to campus.
Community Transit announced it is developing a new bus stop, Swift College Station, on its Swift line close to the Edmonds CC campus.
The anticipated opening date is early 2016 and it will be located on southbound Highway 99 at 204th St. SW in Lynnwood.
For more information about Community Transit's Swift line, visit communitytransit.org/swift.
TOP