Martin Luther King Jr. celebration features keynote speaker Dr. Michael Eric Dyson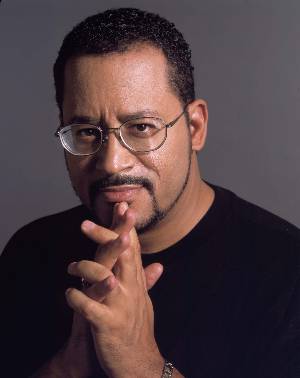 Best-selling author, scholar, and cultural critic Dr. Michael Eric Dyson is the keynote speaker at the MLK Jr. celebration.
12/14/15
Edmonds College is hosting a free Martin Luther King Jr. celebration on Thurs., Jan. 14. Join us as our community celebrates the life and teachings of Dr. King with an inspirational message from keynote speaker Dr. Michael Eric Dyson.
Dr. Dyson speaks at 12:30 p.m. to the campus community in the Black Box Theatre on campus, 20310 68th Ave. W, Lynnwood. He speaks to the community at 7 p.m. that evening, also in the Black Box Theatre.
Dr. Dyson — an American Book Award recipient and a two-time NAACP Image Award winner — is touted as one of the nation's most influential and renowned public intellectuals. He has been named one of the 150 most powerful African Americans by Ebony magazine. The Philadelphia Weekly contends that Dr. Dyson "is reshaping what it means to be a public intellectual by becoming the most visible black academic of his time."
After publishing his first book in 1993, "Reflecting Black: African American Cultural Criticism," Dr. Dyson helped establish the field of black American cultural studies. His pioneering scholarship has had a profound effect on American ideas. His next book, 1994's "Making Malcolm: The Myth and Meaning of Malcolm X," was named a notable book of the year by the New York Times and was widely considered one of the most important African American books of the 20th century.
He wrote his first book on Martin Luther King Jr. in 2000, "I May Not Get There with You: The True Martin Luther King, Jr.," According to book industry bible "Publisher's Weekly", his 2001 book, "Holler if You Hear Me: Searching for Tupac Shakur," helped to make books on hip hop commercially viable. His 2006 book, "Come Hell or High Water: Hurricane Katrina and the Color of Disaster," was the first major book on Hurricane Katrina and probed the racial and class fallout from the storm.
His most recent book, "Can You Hear Me Now? The Inspiration, Wisdom, and Insight of Michael Eric Dyson," offers a sampling of his sharp wit, profound thought, and edifying eloquence on the enduring problems of humanity, from love to justice, and the latest topics of the day, including race and the presidency.
Not only has Dr. Dyson taught at some of the nation's most prestigious universities – including Brown, Chapel Hill, Columbia, and the University of Pennsylvania – but his influence has carried far beyond academia into prisons and bookstores, political conventions and union halls, and church sanctuaries and lecture stages across the world.
Dr. Dyson has appeared on nearly every major media outlet, including "The Today Show," "Nightline," "O'Reilly Factor," "The Tavis Smiley Show," and "Real Time with Bill Maher" — and he has cemented his star appeal on such shows as "Rap City," "Def Poetry Jam," and "The Colbert Report." He is also a contributing editor of Time magazine. In addition, he hosts an hour-long news and talk program on NPR, "The Michael Eric Dyson Show," where he delivers thoughtful analysis of today's biggest stories from pop culture to race relations.
In addition to writing books, speaking at events around the country, and appearing on television and the radio, Dr. Dyson is a University Professor and teaches Sociology at Georgetown University.
While honoring the life and legacy of Dr. King, this celebration creates a positive atmosphere that encourages mutual understanding and respect for our growing and changing community.
Reservations are strongly recommended. Reserve your free ticket at www.blackboxedcc.org. Find out more about the event and our keynote speaker. Find directions to the college.
TOP