Edmonds CC hosts annual internship and career fair Feb. 3
12/30/15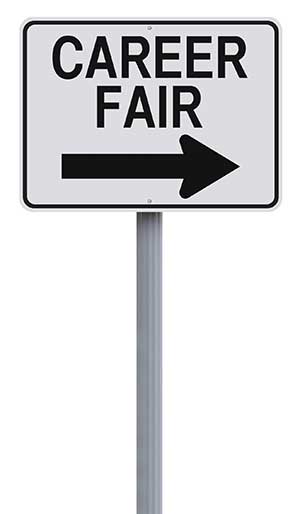 Edmonds College to host its annual internship and career fair Wed., Feb. 3. More than 40 local employers with part-time, full-time, and internship positions will be represented. The event is from 10 a.m.-1 p.m. in Woodway Hall 202 on the Edmonds CC campus, 20000 68th Ave. W.
This free event features local employers from the following industries: administration, culinary arts, engineering, event management, healthcare, manufacturing, marketing, paralegal, and retail all recruiting part-time, full-time, and internship positions.
Current students, alumni, and community members seeking jobs and internships are invited. These jobs and internships may help support students while in school and/or provide career opportunities.
"The internship and career fair is a great place for both students and job seekers," said Anne Penny, Business Outreach coordinator at the college's Career Action Center. "Many employers asked us to help them fill their jobs. There will be a diverse number of companies across multiple industries offering either internships or jobs."
Participants should bring resumes, dress professionally, be prepared with questions to ask the employers, and to follow up with companies and positions that interest them.
Employers planning to attend:
American Cancer Society
AtWork!
Bonneville Seattle
Cadence Aerospace - Giddens Operations
Center for Human Services
Concorso
DESC
Fred Meyers
Full Life Care
i9 Sports
Imagine Children's Museum
ISEC, Inc
Keller Williams Realty
Korean Women's Association
Lakeside Milam
Lowe's
Nordstrom Alderwood
Northwest Intertribal Court System
Pacific Science Center
PCC Natural Markets
Pedalheads Bike Camps
Seattle Public Utilities
Snohomish County
Snohomish County Legal Services
Travel4Real
WatchGuard Technologies

For the latest information about the internship and career fair, visit www.edmonds.edu/careerfair.
TOP