Edmonds College to host Multicultural Job Fair on Feb. 2
01/20/23
Edmonds College will host a Multicultural Job Fair 12-2 p.m. Thursday, Feb. 2, on the first floor of Brier Hall.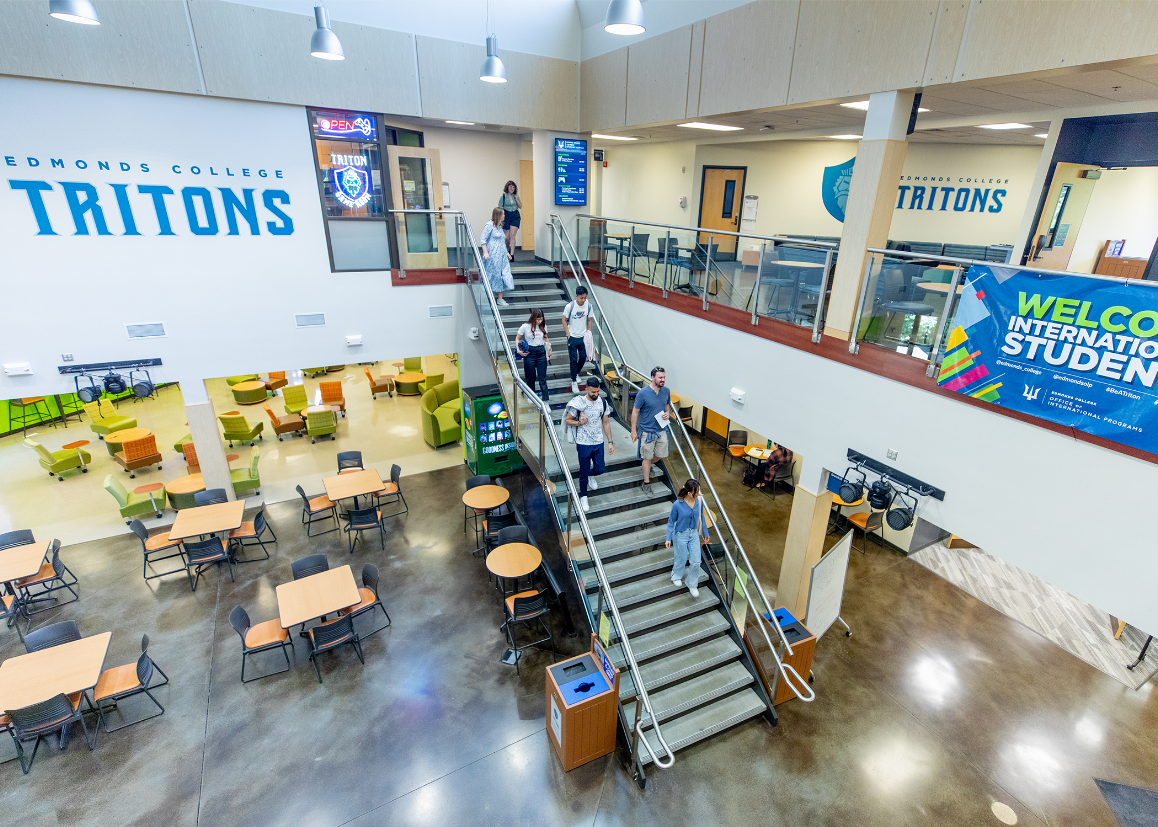 The Multicultural Job Fair at Edmonds College will be held 12-2 p.m., Feb. 2, on the first floor of Brier Hall. (Photo Credit: Scott Eklund/Red Box Pictures)

The job fair is open to students and community members whose first language is not English. Employers at the event will have visual aids and bilingual documents available.

Employers recognize that English language learners are an untapped talent pool in the South Snohomish County region. Immigrants and refugees that settle in the area bring degrees, experience, and skills that are valuable to the economy. Language barriers can impede a job search, and Edmonds College is committed to helping job seekers and employers find their match.

The job fair will feature upwards of 30 companies, including global companies like Amazon and Hilton and local businesses like Coastal Community Bank and Sunrise Services. There are job types ranging from seasonal to part-time to full-time offerings, with no job starting less than Washington State's minimum wage of $15.74/hour.

Job seekers are encouraged to dress in business attire and are welcome to bring their resumes to the event. Qualified applicants may receive an on-site offer from employers.

"The Multicultural Job Fair provides both Edmonds College students and community members the opportunity to connect with employers," said Edmonds College President Dr. Amit B. Singh. "Our college is constantly looking for ways to promote the best interests of our students while serving the community and meeting the needs of our region's employers. Engaging events like this certainly meet this goal."
Media Contact Info
Izzy Sanders
izzy.sanders@edmonds.edu
TOP