GET STARTED
Fall 2023 ELA registration is closed.

Winter 2024 ELA Program application will open on Wednesday, November 1st.
Here are other places that will have ESL Classes:
If you have never studied at Edmonds College, please complete the Edmonds College application.
Please select these options when you start the application:
College: Edmonds College
I will be enrolling as a: First Year
Program: Transitional Studies
Term: Fall 2023
Degree or Certificate I am seeking: English as a Second Language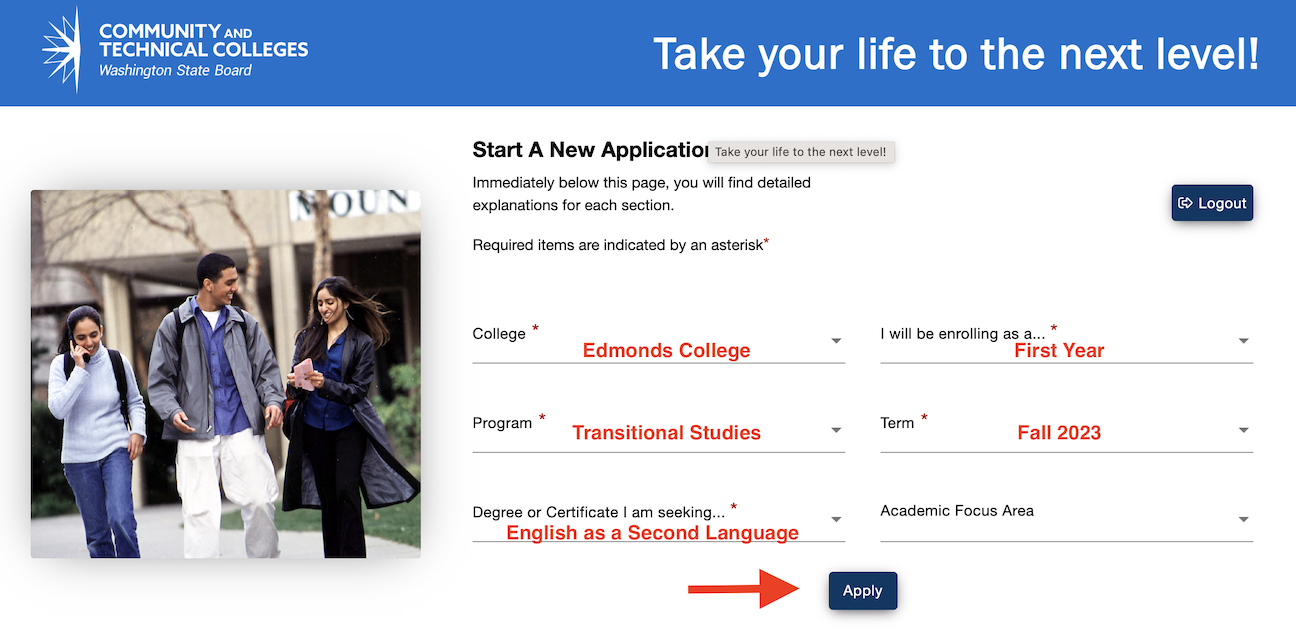 If you have studied at Edmonds College, please find your ctcLink ID number or contact the ELA office to help you find your ctcLink ID.
Need help?
Email: elaadvising@edmonds.edu
Сall: 425.640.1478
Para llamadas en Español: 425.640.1040
September 18-22
Monday-Friday: 9:00 a.m.-5:00 p.m.

September 25-December 8
Monday-Thursday: 9:00 a.m.-5:00 p.m.
Friday: 9:00 a.m.-12:00 p.m.
1:00 p.m.-3:00 p.m. on Zoom
TOP