Trustees name presidential search committee
05/06/2010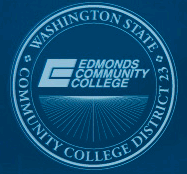 Edmonds College's Board of Trustees has named 17 people to a committee to help select the college's next president. In March, Jack Oharah, Edmonds College's president of 14 years, announced that he would retire at the end of 2010. The college trustees then asked the community for nominations to a Presidential Search Committee to screen candidates and make recommendations. At an April 22 special session, the trustees appointed a committee of representatives from the college and its community.
Trustees Jeannette Wood and Dick Van Hollebeke will lead the Presidential Search Committee as it helps narrow the applicant pool to a group of finalists. They and fellow trustees Mauri Moore, Quentin Powers, and Emily Yim will make the hiring decision. They hope to hire a president in fall.
Members of the committee from Edmonds College are: Minh Carrico, visual communications instructor; Marty Cavalluzzi, vice president of instruction; Ka Hyeon Lee, associated student executive board member; Azan Jacobs, associated student executive board member; Barbara Maly, math instructor; Kevin McKay, interim vice president of finance and operations; Patty Michajla, executive assistant to the president; Thomas Murphy, anthropology instructor; Shirley Sutton, executive director of diversity affairs; and Mike Yocom, information technology specialist.
Community members on the committee are: Sue Ambler, president of the Workforce Development Council Snohomish County; Steve Pennington, Edmonds College Foundation Board chair and one of the college's Distinguished Alumni; Dave Earling, Growth Management Hearings Board chair, Senior Services of Snohomish County Board president, and a former Edmonds City Council member (1992-2004); Mary Hale, a retiree of the college, instructor of 25 years, and former Foundation board member; Alison Sing, a member of the Senior Services of Snohomish County Board and former trustee of the college (1994-2006); Bob Fuller, Stevens Hospital Foundation president and a former leader of the South Snohomish County Chamber of Commerce and the Rotary Club of Lynnwood; and Wally Webster, who serves on the United Way of Snohomish County Board.
Mark Cassidy, Edmonds College's vice president of human resources, is an ex officio member of the search committee.
###
Established in 1967, accredited by the Northwest Commission on Colleges and Universities, and governed by the Washington State Board of Community and Technical Colleges, Edmonds College is a leader in providing quality opportunities for learning and service, responding to the dynamic needs of our diverse community.
Find out more
TOP