Creative Retirement Institute lunch features astronaut Bonnie Dunbar
02/02/2011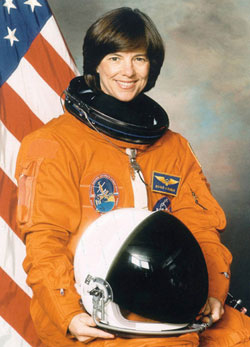 Bonnie Dunbar, Ph.D., NAE
Join the Creative Retirement Institute (CRI) at Edmonds College for its spring speaker luncheon 11:30 a.m. March 16 in Woodway Hall 202 featuring astronaut Bonnie Dunbar, Ph.D., NAE.
In her presentation "Through My Eyes: A Perspective on Human Space Exploration," Dunbar will share her experience aboard five space shuttle flights in Earth's orbit and her perspective about the future of space exploration in the United States and internationally.
Tickets are $23 or $12 for CRI members with registration. Register for classes or purchase tickets by March 2 at the Edmonds Conference Center, 201 Fourth Ave. N, Edmonds. No phone reservations.
Edmonds College's Creative Retirement Institute offers college-level classes in the humanities at low cost to adults over age 50 regardless of their educational background.
Spring classes include: Astrobiology: Life in the Universe, Climate Change and Biodiversity, Optimizing Health, The Art of the British Mystery, Lullabies of Broadway, Joseph Campbell and the Power of Myth, and The Art of Picasso: Defining the Modern Era.
Find out more
TOP