College hires director of new CATCH health care training program
02/08/2011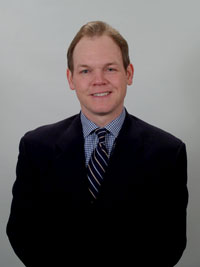 John House
John House is the director of a new program at Edmonds College — Creating Access to Careers in Healthcare (CATCH) — which will train low-income adults in Snohomish County to fill critical jobs in health care.
In October, the college received a $1.4 million federal grant from the Department of Health and Human Services for the first year of the CATCH program. It will provide training to 500 low-income adults in Snohomish County for jobs in Allied Health professions (pharmacy technician, phlebotomy technician, EKG technician, clinical lab assistant, nursing assistant) over the grant period and prepare them to advance their careers in health care.
It is expected to become a model for Washington state.
House was most recently Director of Special Projects for the Center for Learning Connections at Highline Community College. Previously he has worked on statewide projects training frontline staff for WorkFirst and developing job hunter curriculum for the Employment Security Department.
He has also worked as a project coordinator for the Washington State Board for Community and Technical College's Re-Thinking Pre-College Math Project and the Transition Math Project. House holds a Master of Education and a Master of Social Work from the University of Illinois. He started his higher education at Hudson Valley Community College in New York and went on to earn his Bachelor of Science from the College of Human Ecology at Cornell University.
The CATCH project aims to close the gap between underlying poverty in Snohomish County and regional job shortages in health services. The program will provide ways for students to get the training they need to move into better paying jobs on a flexible schedule. It will reach out to refugee and immigrant populations.
"Low income parents who work long hours in low wage jobs to support their families often find it difficult to take classes. The CATCH program is designed to help people catch a successful future. CATCH not only provides access to high-demand, high-skill health care careers but also provides a community-wide foundation of support to help students achieve success each step of the way," said House.
Via a combination of online learning, intensive hands-on skills labs, and clinical work experience at partner health care facilities, students in the program will train for jobs such as pharmacy technician and clinical laboratory assistant. From there they can continue their education and work toward careers such as pharmacist or medical technician.
The CATCH program includes intensive academic and support services to help students gain skills including: computer and information literacy, study skills, critical thinking, problem solving, financial literacy, and communications skills.
Edmonds College's partners in the CATCH program are: the Workforce Development Council of Snohomish County; Everett Community College; the Department of Social and Health Services; Housing Hope; the Snohomish County Refugee and Immigrant Forum; Business Access, a company that specializes in building in-home learning communities; and regional health care employers such as Providence Regional Medical Center, Swedish Edmonds, and Warm Beach Senior Community.
To find out more about Allied Health education and training for professions including, Clinical Lab Assistant, Electrocardiography (EKG) Technician, Health Unit Coordinator, Nurse Assistant, Patient Care Technician, Pharmacy Technician, Phlebotomy Technician, and Practical Nursing (LPN) and watch the videos about Pharmacy Technician and Nursing training at Edmonds College at /ahe. For more information, call 425.640.1017.
Find out more
TOP