Scholarship: Attend an AmeriCorps info session Dec. 1
11/23/2011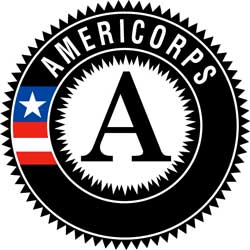 Edmonds College and Central Washington University-Lynnwood students can earn an Americorps scholarship after volunteering 300, 450, or 900 hours in their community working with local nonprofits in the areas of education, environment, tutoring, and mentoring. Find out more at an information session 2-3 p.m., Thursday, Dec. 1 in Brier Hall 231.
Attend one of the upcoming orientations sessions to sign-up and learn more. To qualify Edmonds CC or CWU-Lynnwood students must be at least 17 years of age and a United States Citizen or legal permanent residents. These scholarships are available due to a partnership of Center for Service-Learning and Washington Campus Compact Students in Service Program.
Edmonds College's Center for Service-Learning
In the past five years, the center has hosted 13 full-time AmeriCorps members and provided $250,000 in part-time AmeriCorps education awards to 200 students. The Center has brought more than $300,000 in grants to the college last year alone, hosted four regional service-learning workshops, and supported an average of 525 service-learning students who provided nearly 30,000 hours of service to 57 campus and community partners per year.
These efforts have been recognized nationally with the following awards:
• Howard R. Swearer Student Humanitarian Award from Campus Compact
• Service-Learning Collaboration Award from the Community College National Center for Community Engagement.
Support for these programs comes from Washington Campus Compact, American Association of Community Colleges, the National Oceanic and Atmospheric Administration (NOAA), Edmonds CC Foundation, and the Arts, Culture, and Civic Engagement Initiative at Edmonds CC.
Find out more
TOP