Edmonds CC hosts fifth annual International Film Festival April 16-18
03/26/2013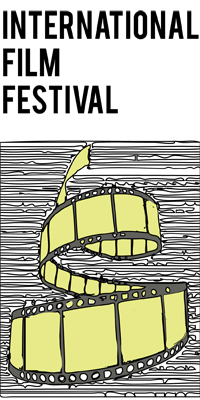 The fifth annual International Film Festival is April 16-18, 2013, at Edmonds CC.
The fifth annual Edmonds College International Film Festival starts Tues., April 16, and continues through Thurs., April 18, with a focus on "Women in Cinema." All films, free and open to the public, will be screened in the Black Box Theatre on campus, 20000 68th Ave. W.
Through innovative, thought-provoking cinema, the film festival strives to expose audiences to the artistry, immediacy, and perspectives of foreign cultures.
"Since 2008, the International Film Festival at Edmonds CC has been aimed at introducing people to different cultures, film language, and exchange of ideas," said Jennifer Vaissellet, Edmonds CC French instructor and event co-organizer. "This annual three-day festival is noted for its outstanding selection of critically acclaimed films, diverse cultural and artistic offerings, and for being a fun event open to the entire community."
International Film Festival schedule:
"The Piano in a Factory" (Chinese) - 12:30 p.m., Tues., April 16. To fight for custody of his daughter, who loves playing the piano, a steel factory worker decides to forge a piano from scratch.
"XXY" (Spanish) - 3 p.m., Tues., April 16. This is a dramatic story of an intersexed 15-year-old. She lives with her parents, who have to cope with the challenges of her medical condition.
"Her Name Is Sabine" (French) - 12:30 p.m., Wed., April 17. A sensitive portrait of Sabine Bonnaire, the autistic sister of French actress Sandrine Bonnaire.
"A Bottle in the Gaza Sea" (Arabic) - 3 p.m., Wed., April 17. Tal is the 17-year-old daughter of recent French immigrants who live in Jerusalem. Following a bomb attack on a local café, she throws a bottle into the sea near Gaza with a message asking for an explanation. Naïm, a sensitive but aimless 20-year-old Palestinian living in Gaza, discovers the bottle and tries to answer Tal's question by beginning an email correspondence. Their mutual suspicion soon develops into a tender friendship.
"Hospitalité" (Japanese) - 12:30 p.m., Thurs., April 18. Follies ensue when a man and his wife shack up with a family that owns a printing press in their building, the husband takes it over, and the couple welcomes a motley crew of friends.
"Anna's Silent Struggle" (American Sign Language) - 3 p.m., Thurs., April 18. For the hearing, Auschwitz is characterized as a place of horrible sounds: shouted commands, screaming, shooting, and cries of torture. For the deaf, the terror was silent. "Anna's Silent Struggle" tells the moving story of Anna, who today is an 82-year-old woman and how she managed to survive a death camp despite her handicap.
Find out more
TOP