Edmonds CC receives Verdant grant for wellness and health promotion
05/30/2013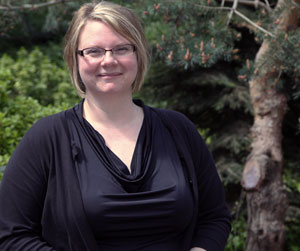 Sheryl Copeland is the Counseling and Wellness Services director at Edmonds College.
Edmonds College has been awarded a $369,000 grant from Verdant Health Commission to fund the creation of a Wellness and Health Promotion program for students, employees, and community members.
The grant covers two years, as well as funding half of a third year as the program becomes a sustainable college resource.
Under the direction of Sheryl Copeland, the college's Director of Counseling and Wellness Services, a full-time project coordinator will be hired to develop, coordinate, and implement a wellness and health promotion program for the college. In addition, a part-time substance abuse specialist and two student programmers will be hired.
The program aims to:
Reduce impediments to academic, professional, and personal success;
Increase awareness and use of preventative behaviors;
Empower students and employees to become active partners in their own well-being;
Equip students and employees with important, lifelong self-care skills; and
Create a culture of wellness to support and empower the campus.
The top priorities for a safe and healthy campus community, derived from Healthy Campus 2020, Edmonds CC Counseling Center data, and input from stakeholders, include: promoting health literacy, healthy interpersonal relationships, and the benefits of nutrition and physical activity; facilitating awareness and prevention of alcohol, tobacco, and other drug dependencies; providing education and counseling on sleep disorders, mental health, and sexual health; and sharing strategies for balancing multiple responsibilities and reducing stress.
Find out more
TOP