Edmonds CC alumnus Chester Curtis honored with fourth annual Transforming Lives award
12/18/14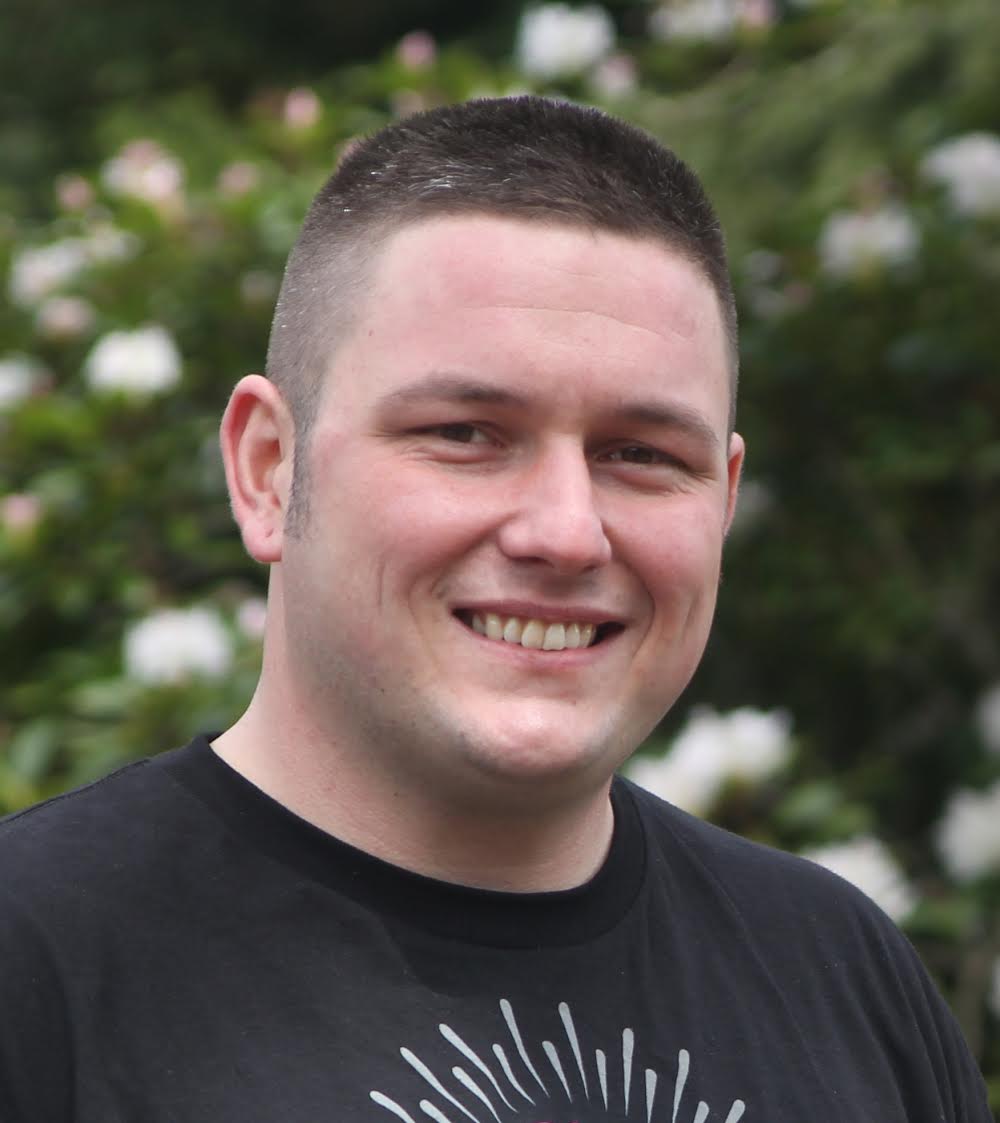 Alumnus Chester Curtis
Edmonds College alumnus Chester Curtis is one of five community college students statewide to earn a $500 "Transforming Lives" award from the Trustees Association of Community and Technical Colleges.
The fourth annual Transforming Lives award — which will be awarded to Curtis at a ceremony on Jan. 28 in Olympia — honors students and graduates who overcome barriers to achieve their higher education goals, demonstrating how Washington's 34 community and technical colleges help transform lives through education and support.
Each college fielded a nominee. In addition to Curtis, others selected were Raymond Power, Bates Technical College; Angela Gates, Lower Columbia College; Yadira Rosales, Skagit Valley College; and Sukhdip Singh, Whatcom Community College.
A year after graduating from high school, Curtis joined the U.S. Army. He left his hometown of Crestview, Florida at 19 and spent four years in the U.S. Army as a Combat Engineer, including a 12 month deployment to Afghanistan — where he went on hundreds of missions and earned a Combat Action Badge.
"I have found that veterans are very unique in character and have a great deal of versatility," said Curtis. "They're accustomed to uniform policies and structure but can adapt to dynamic situations. They tend to possess leadership and teamwork skills and are committed to the organizations to which they belong."
While in the military, Curtis sustained combat injuries resulting in hearing loss and back pain. He realized he would not be able to return to construction work after he was discharged.
Curtis decided to take advantage of education benefits and enroll in the Energy Management program at Edmonds CC to learn skills that would augment his construction knowledge and lead to a new career. His first year was a reality check, as he learned that in addition to his physical injuries, he also suffered from PTSD and other invisible wounds.
"Rather than focus on my injuries, I sought the help I needed and looked for opportunities to lead and make a difference," said Curtis, who served in leadership roles in student associations and was the first community college student to serve on the National Student Veterans Council.
Curtis happily volunteered to participate in the Edmonds CC Foundation's Boots to Books and Beyond fundraising campaign. Through his work in the campaign, he helped improve the college's Veterans Resource Center and encouraged the college to implement gap funding to support student veterans financially during breaks between quarters.
"I knew that this posed a significant financial challenge for all student veterans," said Curtis.
"In generously sharing his experience and knowledge, Chester was able to articulate his struggles as a student veteran into a framework for change," the Edmonds CC Board of Trustees wrote in a letter nominating Curtis. "Current student veterans at Edmonds CC are already benefiting from Chester's vision and work — 18 students have already received almost $14,000 to cover their living expenses during the breaks between spring and summer and summer and fall quarters this year."
In addition to being a leader, Curtis was a quiet and purposeful advocate for change. He helped change policies in the Edmonds CC Math department for student veterans who were taking Bridge math classes and also lobbied to allow ornamentation for student veterans during the annual commencement ceremony.
Curtis graduated in 2013 with an Associate in Applied Science-T degree in energy management and a certificate in project management. He works as a Project Engineer at McKinstry and has plans to earn a bachelor's degree and a Master's in Business Administration in Leadership from the University of Washington.
"When I first set foot on campus, I never imagined I'd have such a positive experience," said Curtis. "Edmonds CC not only gave me stability and camaraderie, it gave me an outlet where I could serve, lead, and make an impact."
TOP