Edmonds CC names new Associate Dean for Instruction
02/05/15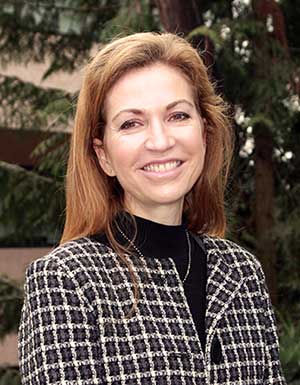 Carey Schroyer, Associate Dean for Instruction

Edmonds College Interim Executive Vice President for Instruction, Gail Miulli has announced the appointment of new Associate Dean for Instruction, Carey Schroyer.
Schroyer will be working with instructional deans supporting faculty (with an emphasis on part-time), assisting with part-time faculty classroom observations, and working with professional development coordinators. She will also be involved with e-Learning to help enhance professional development opportunities for faculty.
In her new position, Schroyer plans to have a strong focus on helping faculty be the best instructors they can be. She wants faculty to feel comfortable and encouraged.
"There is nothing more exciting than watching the light bulb go on, by empowering faculty and students," said Schroyer.
Prior to this, Schroyer has been a tenured faculty member in the Life Science Division at South Seattle College since 2009.
Recently, she was on special assignment working as a faculty development coordinator for the Seattle College District campuses. Schroyer managed the faculty development grant review process and facilitated a variety of professional development opportunities including the annual faculty summer institute.
Schroyer also served as a faculty representative on several committees across the campus as well as the project manager for Pathways to Careers, a foundation that creates employment opportunities for individuals with significant disabilities.
Prior to teaching full-time, Schroyer taught part-time in the Biology and Life Science divisions at Edmonds CC, Everett CC, and Highline CC.
Schroyer received her Doctorate in Chiropractic Medicine from Logan College of Chiropractic and managed her own practice. She also completed a one year e-Learning certification from the University of Washington and the Quality Matters I and II Certification.
Schroyer started her new job at Edmonds CC on Jan. 2.
TOP