Edmonds CC to host Technology Exposition Aug. 29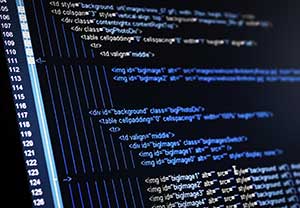 08/13/15
What do seeing how hackers crack passwords and learning how hard drives are repaired in a clean room have in common?
All of these topics and more will be covered at the Aug. 29 Technology Exposition and Workshops event that is being held at Edmonds CC.
The event will commence with a morning session featuring lectures that highlight the college's Technology Syndicate – a group of technology experts and instructors. The afternoon session will feature hands-on labs that cover developing Web applications, computer forensics, capturing network traffic, designing computer networks, using virtual machines, diagnosing hard drive problems, and upgrading RAM on a personal computer.
"The world of high technology is all around us and there are many technological advances we hear about on a daily basis, but never have the opportunity to see in action or learn about," said Steve Hailey, Edmonds CC Information Security and Digital Forensics Instructor. "At this event, we are giving the public an opportunity to learn about many different areas of technology, and even try their hand with some of them. There is definitely going to be something for everyone at this event, from the computer novice to the information technology professional."
To learn more about the event and to get tickets to attend, go to: /programs/cis/cddf.html
TOP