Edmonds CC hires new Director of Development for Foundation
09/08/15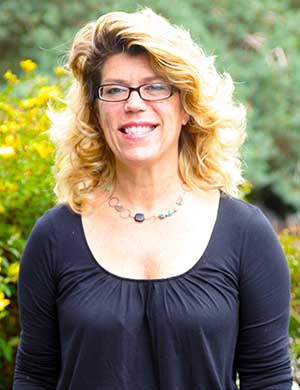 Andrea Potter
Edmonds College has hired Andrea Potter as the new Director of Development for the Edmonds CC Foundation.
"Andrea's new role as the Director of Development for the Edmonds CC Foundation will allow the Foundation to grow our community support for student success by expanding our annual, major, and corporate giving programs plus help us launch the new alumni association, while increasing our support from public and private foundations," said Brad Thomas, Edmonds CC Foundation Executive Director.
Potter's role will entail:
Creating a corporate sponsorship program

Coordinating/growing the employee giving campaign

Growing campus partnerships

Overseeing donor/stewardship

Helping launch the alumni association

Generating foundation support for the college, and

Assisting with fundraising events
"I would love to be able to generate diversified support for the college and create opportunities for people to support the college," said Potter.
"I believe in higher education as one of the very highest civic values."
Potter has more than 20 years of fundraising experience working with Lussier Community Education Center, The Progressive Magazine, and East Madison Community Center.
Potter has taught in higher education at Edgewood College and Madison Area Technical College in areas such as: Race and Diversity; Understanding Caribbean Culture Through Art and Music; Studies in Change; Alcohol 101 — The Culture of Use/Abuse in Wisconsin; Prison and Incarceration; Immigration; Chernobyl/Post-Soviet Social Reconstruction; Families in Transition; and Community Change — Media and Social Justice.
Potter holds her Master of Arts in Rhetoric from the University of California and her Bachelor of Arts in Speech Communication from Gonzaga.
Why is Potter passionate about her role? "Seeing someone who may not be able to afford college, that receives support, goes through school, and walks across the stage — it never gets old."
Potter began her new role on July 6.
TOP