Edmonds CC art gallery features work from three local artists Jan. 4-March 14
12/07/15
Distorted Memories of Reoccuring Events, by Minh Carrico
Edmonds College's art gallery this winter will feature work from three local artists, Minh Carrico, SuJ'n Chon, and Carina A. del Rosario, in a group exhibit titled "Epilogue." It opens Jan. 4 and continues through March 14 in the college's art gallery on the third floor of Lynnwood Hall, 20000 68th Ave. W.
A reception with the artists is 3-6 p.m., Fri., Jan. 15 in the college art gallery.
"Epilogue" is a new collaboration among Carrico, Chon, and del Rosario. Their first venture began with founding and managing IDEA Odyssey, a collective art gallery dedicated to artists of color, in Seattle's International District.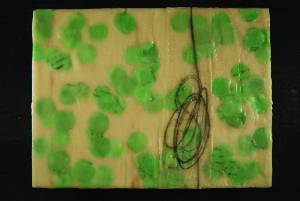 Scattered (In memorium), by Carina A. del Rosario
"Epilogue" is subliminally a celebration of the physical gallery's closure, and an exploration as the trio embarks on their first artistic collection. They engage in conversations about identity, growth, and discovery in a visual construct, interpreting and rendering each other's visual works, writings, and artifacts in previously unexplored media.
The exhibit is sponsored by the college's library, the Visual Arts department, the Center for Student Engagement and Leadership, and the Edmonds Arts Festival Foundation Board.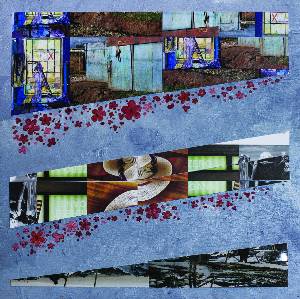 A Constructed Flight, by SuJ'n Chon
The gallery is open 7:30 a.m.-9 p.m., Monday-Thursday, 7:30 a.m.-2 p.m., Friday, and 1-5 p.m., weekends. For more information about the exhibit, call 425.640.1744 or go to www.edmonds.edu/gallery. For directions to the college, see www.edmonds.edu/campus.
TOP