Career Action Center to host one-of-a-kind Career Expo on May 10
03/22/23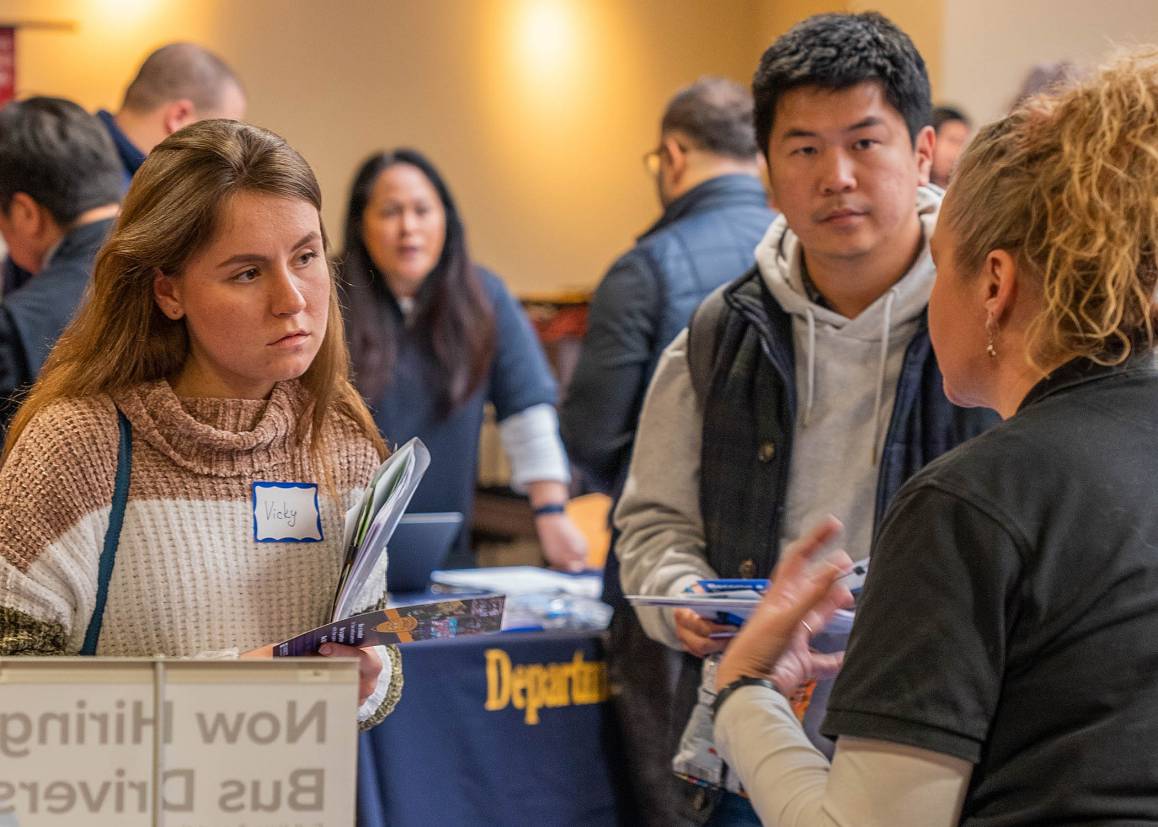 The Career Expo at Edmonds College will be held on May 10 at 10 a.m. in Mountlake Terrace Hall. (Photo Credit: Arutyun Sargsyan)
The Career Action Center will host its first-ever Career Expo on Wednesday, May 10. The event is for students only and will be held at 10 a.m. at Mountlake Terrace Hall, commencing in the Career Resource Room, Room 138.
The Career Expo is an event dedicated to showing students the many tools and skills needed to find the right job and successfully apply.
The event will occur in multiple locations throughout Mountlake Terrace Hall. Each showroom has a different career preparation focus.
"Navigating the job market from beginning to end is a tough skill to learn. Joining us for this hands-on experience will help you develop those skills using proven methods so you can get your first job or advance your career," says Douglas Evans, Career Action Center business outreach specialist.
Showroom 1 (MLT 138): Resume Critique
Qualified personnel will review and mark off participants' resumes so that they know where to make improvements before progressing to the next showroom.
Showroom 2 (MLT 105): Soft Skills
Students will learn about elevator pitches and the STAR method of interviewing. Elevator pitches will help you develop a clear and concise method of introducing yourself. The STAR method of interviewing is a common practice for interviewing and will equip you with an easy-to-follow method for answering even the toughest interview questions.
Showroom 3 (1st floor MLT by Triton Espresso): Speed Networking
Tritons will receive name badges and sharpen their elevator pitches by networking with professionals and students.
Showroom 4 (MLT 212): Job Exploration
Students will learn how to use some of the Career Action Center's favorite job search engines like Handshake and WorkSource online. Students will also be given the opportunity to print a job for the mock interviews to be held in the showroom that follows.
Showroom 5 (MLT 216): Mock Interviews
Tritons will practice job interviewing with professionals in a low-stakes, friendly place.
Showroom 6 (MLT 218): Refreshments
Event-goers will end the Career Expo by presenting their fully-stamped cards in order to receive refreshments.
Drop-ins to this event are welcome. However, it would be appreciated if interested students registered online.
Media Contact Info
Izzy Sanders
izzy.sanders@edmonds.edu
TOP