EdCAP Student Spotlights
Student Spotlight: Graduate Tony Void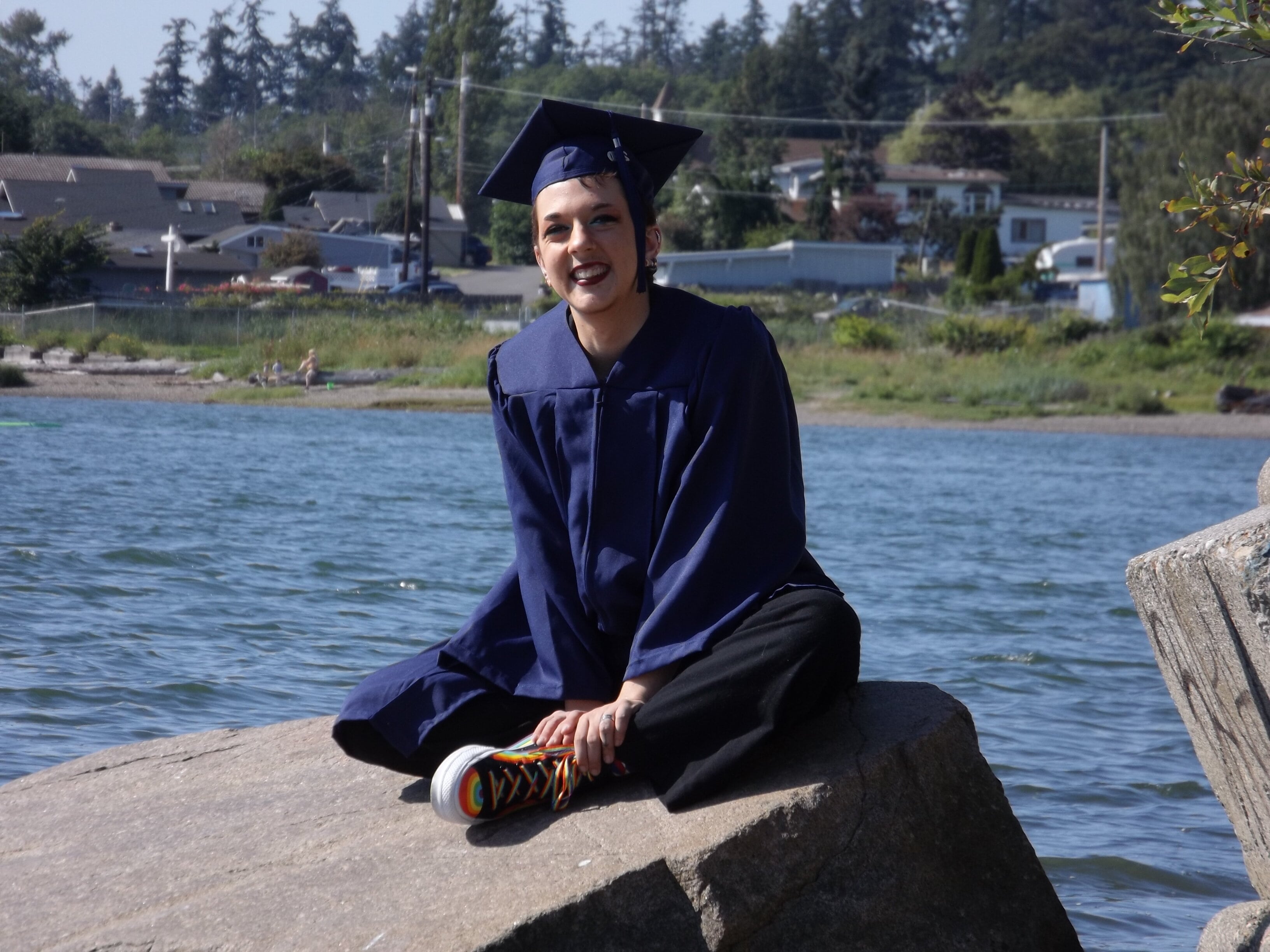 "EdCAP is a unique experience for anyone who enters the program. Sure its generally aimed at students who aren't able to finish traditional high school for one reason or another, or never went, or like myself simply dropped out. And it's the best decision I've ever made. Every single class has been able to accommodate my work and personal schedule so I could have some kind of balance in life and stray away from the insane demand of public high school. I was able to pick my professors and return to the ones I enjoyed and have that deeper connection with them. I wasn't much one for the clubs of campus life, but within EdCAP I had a stint through the ambassador program, assisted with creating the Tunnels, and even just had lunch or coffee with my peers and professors on campus from time to time. I really can't express how much EdCAP has done for me, and I know it sounds like some mushy Hallmark story but even so, not only was the EdCAP team of advisors and professors there with me when I was pulling good grades and attending classes, they were there when I would disappear from campus for weeks at a time only to show up in class again totally out of it and upset. I was never, ever alone here. I always had somewhere to go, I always had a person to reach out to, and I always had a way for my voice to get out and be heard.
So if you're leaving, congratulations! You did it! Who's to say non-traditional is the wrong way? Nothing about this era is 'traditional.'
If you're still going through classes, don't panic, I'm literally finishing because I have to and it's by the skin of my teeth. There's no shame. Be excited just the same!"
---
Student Spotlight: Graduate Joseph Oberhausen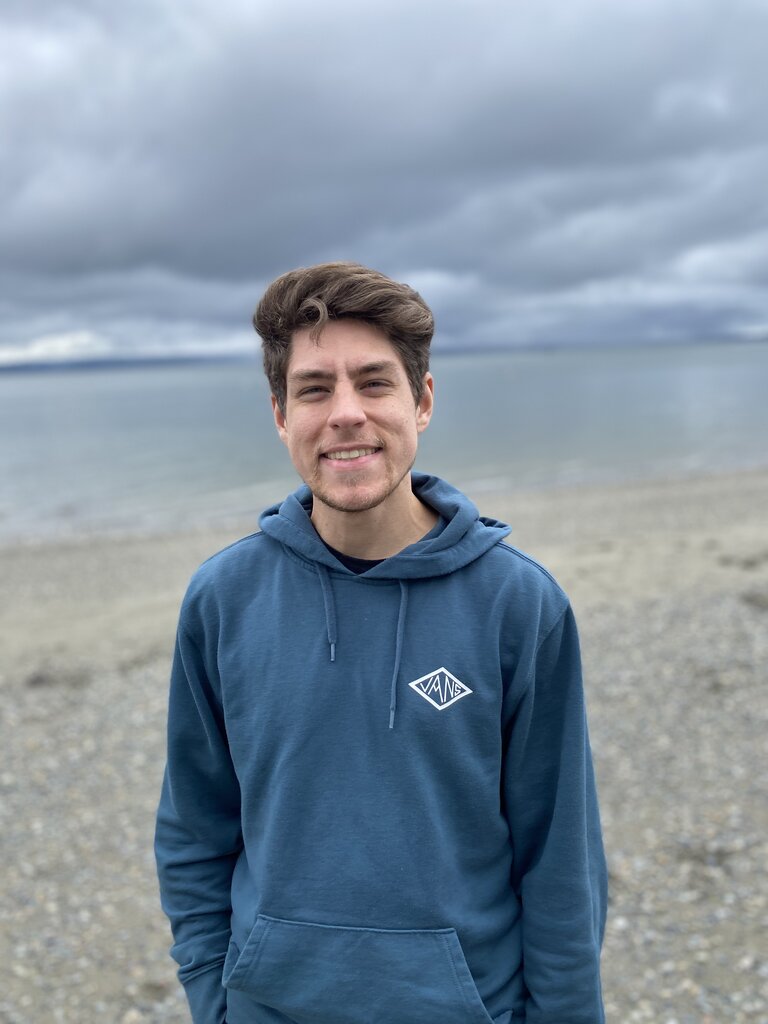 Central Washington University
"My Name is Joseph Oberhausen, and I am currently finishing up my transfer degree from Edmonds College. I am interested in doing an information technology business degree at Central Washington University. When I finish, I would like to get into business operations or something people related. My passion has been and always will be people, and I have been interested in a people job in a corporate setting for a while now. As I continue to reach my goal of completing my degree, I will eventually find my path after school and get something that is people-related and business related."
---
EdCAP students and staff participating in LEAF School's Tribal Canoe journey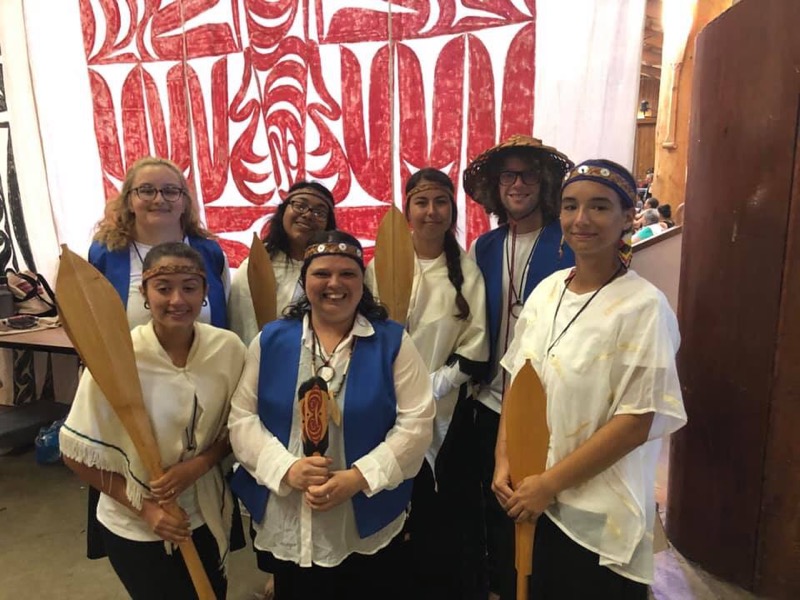 Students Pictured: Madison Dailey, Rosina Gonzalez, Aida Tundru, Alex Ward, Colby West, and Felicia Bryan
Staff Pictured: Maizy Brown - EdCAP Case Manager
---
2021-2022 School Year
Congratulations to our Graduates in the 2021-2022 school year!
EdCAP awarded 37 High School Diplomas, 7 Associate's Degrees, and 2 GED's during the 2021-2022 academic year.
Here are some of the students who achieved their goals while with us:
Leyla Al-Anzi,
Autumn Campbell,
Elliot Casper,
Christina Chaikovska,
Laurel Cook,
Sylvia Crystal,
Falldiusa Estavan,
Febriusa Estavan,
Amy Etscheid,
Peri Hatch,
Kruize Houle,
Breeana Jessen,
Angie Jingles,
Andra Knight-Westman,
Ashley Kono,
Helena Kreinheder,
Paige Lefevre,
Chaise Mena,
Manny Mera,
Angel Motta,
Adriel Newcomb,
Jenica Reeder,
Fatima Sanchez,
Kiersten Storkerson,
Steven Vakacavu,
Cole Wilson,
Kyle Winkle
A big congratulations to all these students, and those who chose not to be listed.
TOP