Board of Trustees
The Board of Trustees of Edmonds College comprises six members appointed by the governor. Five of the trustees serve five-year terms, and the student trustee serves a one-year term. Each member must reside within the college's district boundaries.
The Board, on behalf of the citizens of College District #23, ensures the accountability of Edmonds College through:
Fulfillment of the College mission within the guidelines of College philosophy utilizing the financial and human resources available
Promotion of appropriate activities, conditions, and decisions
Scrupulous self-monitoring of its processes and performances
Assuring compliance with all applicable state and federal statutes
The Board holds a minimum of six regular meetings and four study sessions each year, generally held at the college on the second Thursday of each month, at 3:30 p.m., September through June. Exact meeting dates, times, and locations can be found on the "Meeting Schedule" page.
For additional information about the Board of Trustees, please contact the President's Office at Edmonds College, 425.640.1516.
Board Members:
David Earling - Vice Chair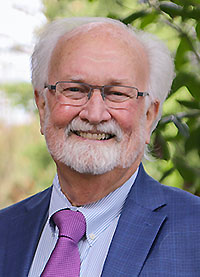 Appointment Term: October 2020-September 2027
Career Notes:
Retired; Mayor of Edmonds, Wash., two plus terms, 2011-2019; Former owner, broker, and President of Edmonds Realty, Inc. (23 years); Member and Chair (3 years), Snohomish County Cities and Towns Board, 2011-2019; Growth Management Hearings Board, appointed by Gov. Gregoire, 2007-2011; Senior Fellow of Transportation and Governance, Cascadia Project, 2005-2007; Edmonds City Councilmember, three terms, 1992-2004; Member, Sound Transit Board of Directors (19 years); Member, Community Transit Board of Directors (20 years); Professor of Music, Shoreline Community College, 1967-1978
Current involvement includes: Member, Board of Directors, Snohomish County Public Facilities District; Member, Edmonds School District Board of Directors for Music 4Life
Community involvement includes: Member and two-term President, Edmonds Chamber of Commerce Board of Directors; Member and President, Edmonds MainStreets Project Board of Directors; Member and two-term President, Cascade Symphony Board of Directors; Member and President, Edmonds School District Foundation Board of Directors Member and two-term Chair, Senior Services of Snohomish County Board (Homage)
Education
Bachelors, Music Performance, Washington State University; Undergraduate and Graduate studies, Eastern Washington University - conducting and trumpet with William Cole and Howard Deming
---
Adrianne Wagner - Board Chair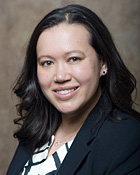 Appointment term: October 2019-September 2023

Career Notes:
Served as the Regional Vice President for Quality and Patient Safety at The Everett Clinic, part of Optum, PNW, a nationally recognized physician group known for providing high-quality health care services while lowering the overall cost of care. The Everett Clinic operates 30 care sites throughout Snohomish and King Counties caring for more than 330,000 patients and employing about 2,400 teammates, including almost 600 specialty and primary care providers. In her role as vice president, Adrianne strives to help the clinic realize the Institute of Medicine's goals for safe, effective, efficient, patient-centered, timely, equitable care. She has strategic and operational oversight for clinical quality, patient safety, and patient experience.
Adrianne is a current board member and Northwest Regional Committee chair for America's Physician Groups (APG) and past board member for Leadership Snohomish County. She is a board-certified Fellow of the American College of Healthcare Executives.
Education:
B.A. in Philosophy and Classical Civilizations, University of Michigan; Master of Health Services Administration, University of Michigan School of Public Health
---
Wally Webster II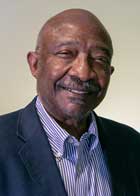 Appointment term: October 2019-September 2024

Career Notes:
Retired Senior Vice President of Bank of America, where he worked for more than 30 years and led enterprise-wide project teams of Six Sigma practitioners to improve customer satisfaction, expense reductions, service, and fulfillment functions.
Community involvement includes: President of Shepherd's Garden Senior Housing; Vice President, Board of Directors, Lynnwood Public Facilities District; Member, Chief of Police Advisory Committee; President, Pacific Northwest Bankers Association; former member, Edmonds College President's Advisory Council and Presidential Search Committees; and board member of the Legal Foundation of Washington.
Education:
M.S., Organizational Behavior, Central Washington University, Ellensburg, Wash.; B.S., Business Administration, Central Washington University, Ellensburg, Wash.; A.A., Business Administration, Columbia Basin Community College; A.A., Applied Science, Columbia Basin Community College
Additional Education and Training:
Six Sigma Methodologies – Certified Black Belt – DMAIC Improvement Process
Executive Management Program, University of Washington, completed May 1993
Pacific Coast Banking School University of Washington, completed August 1990
---
Carl Zapora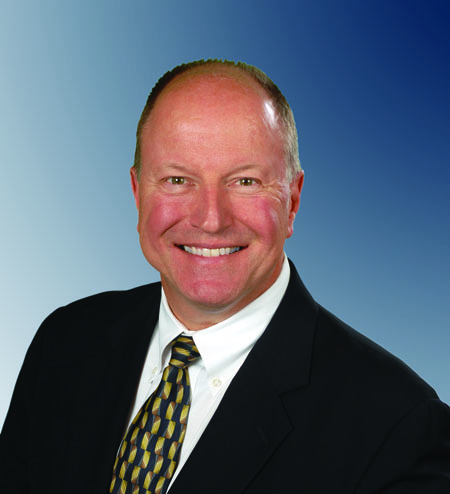 Appointment term: October 2021-September 2026

Career Notes:
CEO, Zapora Consulting, LLC specializing in executive coaching, search and organizational development. Clients include nonprofit organizations, governmental entities and for-profit companies. Immediate Past-President and Board Member of the Washington State Association of College Trustees. Board Member for Molina Healthcare of Washington and a member of the NAACP of Snohomish County.
Former: CEO of Public Hospital District No. 2 (PHD2) Snohomish County, responsible for the administration of the Edmonds area hospital district entity and the development of PHD2's Verdant Health Commission. Previously CEO of United Way of Snohomish County; President of United Ways of Washington; Vice President and Mid-America Regional Director for United Way America; also held executive and senior management positions at United Ways in Texas, Illinois, New York, New Jersey, and Pennsylvania; Board Chair of Leadership Snohomish County; Vice President of Marketing for a software company in Illinois; owned and managed a restaurant in Reading, Pennsylvania.
Education:
B.S. in Accounting, Albright College.
---
Shinhae Hwang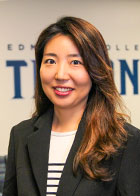 Appointment term: July 1, 2022 - June 30, 2023
Career Notes:
An international student from Seoul, South Korea, Ms. Hwang works on campus at the Center for Student Engagement and Leadership and previously served as the Executive Officer for Budget and Finance in the Associated Student Government at Edmonds College. Prior to coming to the United States to study, Ms. Hwang worked as a Public Relations Assistant at Munhwa Broadcasting Company.
Education:
B.A. in Business, Korea University; Master of Business Administration, KAIST College of Business
TOP