Edmonds College Foundation provides $42,000 in faculty and staff program grants
06/29/23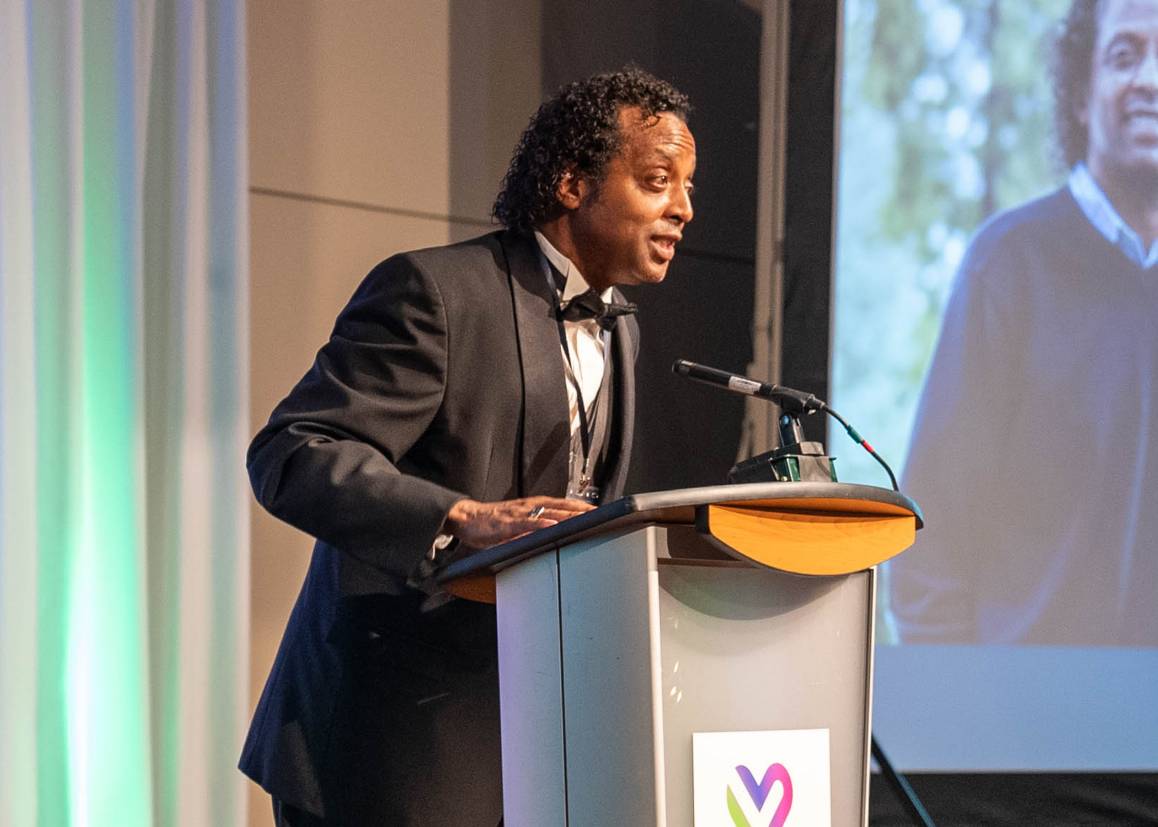 Executive Director of the Edmonds College Foundation Tom Bull during the annual INSPIRE Benefit. (Photo Courtesy: Arutyun Sargsyan)
The Edmonds College Foundation Board of Directors has awarded $42,000 in grants to help fund 14 of the college's programs for the 2023-24 academic year.

The Edmonds College Foundation supports access, success, and excellence for students, faculty, and staff at Edmonds. Its mission is to help every student succeed and support impactful programming that enriches their educational experiences.

"These program grants offer a great opportunity for the Edmonds College Foundation to partner with faculty and staff, showcasing the time and talents of the Edmonds community while enriching campus programs that benefit students throughout the campus," said Tom Bull, the foundation's executive director.

The programs that received grants for 2023-24 are:
Manufacturing materials for students (Advanced Manufacture Skills Center)
Digital resources for healthcare career exploration (Biology/STEM/Allied Health)
STEM Award and Celebration Event (Chemistry department)
Counseling center support (Counseling center)
Licensing and special event registration (Flyers student club)
Healthcare job training tuition support (I-BEST program)
Archaeological field funding (LEAF School/Anthropology)
Events for students support and engagement (Library)
Student newspaper digitization and archiving (Library)
Graduation celebration (Pre-College division)
Collaborative for Creating Equity events (Various Edmonds departments)
Technology upgrade (WATR Center)
Construction Pre-Apprenticeship Program (CAP) outreach (WATR Center)
Construction Pre-Apprenticeship Program (CAP) equipment enhancements (WATR Center)
For more information on the foundation and how you can donate, visit edmonds.edu/go/foundation.
Media Contact Info
Brian Tom
425-478-0938
brian.tom@edmonds.edu
TOP