2016 NWAC Hall of Fame
The Northwest Athletic Conference inducted an Edmonds College coach and team into the Hall of Fame held at the Red Lion in Bellevue on June 2, 2016.
Janet Guenther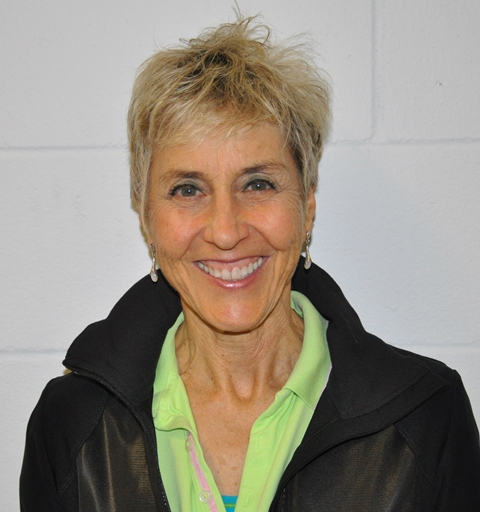 Janet Guenther began her coaching career at Edmonds College in the late 1970s, a time of Title IX changes. Not only did she help develop three programs, her teams dominated.
Her volleyball squads won four Region I titles (1978, 79, 80, 81), went undefeated in Region I play three times (1978, 79 and 81), were NWAC tournament runners up three times (1978, 80, 81) and won the NWAC championship in 1979 – the first title in school history.
As a softball coach Janet led the team to a pair of second-place NWAC finishes (1981, 82) and a NWAC title in 1980. She also coached women's basketball to a seventh place NWAC finish in 1980 as well as a Region I championship and a fifth place NWAC finish 1981.
In addition to her coaching career, Guenther worked as an NWAC women's basketball official and has taught strength training, cross fit and nutrition classes at Edmonds since 1978, emphasizing the importance of proper nutrition and exercise to thousands of students. Moreover, Guenther was a grand master natural woman's bodybuilder and is now a ranked triathlete.
---
1998 Triton Baseball Team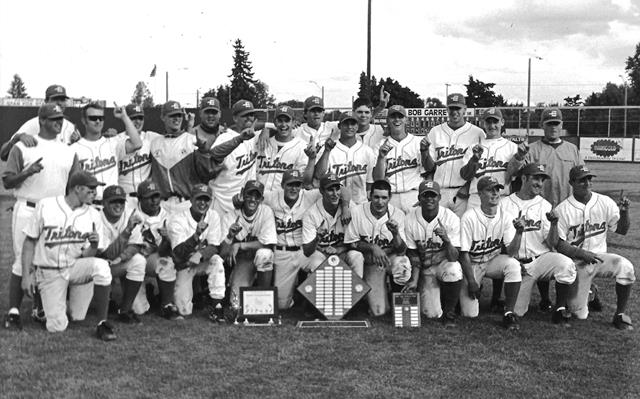 The 1998 Edmonds College baseball team went 34-11 overall and won the North Region with a 19-7 league mark. But what makes this Triton team stand out was their unprecedented power display in route to the NWAC championship. The team set the record for most home runs in the tournament (15) and hit a record four round-trippers in two contests. Edmonds College went 4-1 at the tournament, winning by scores of 19-4, 12-5, 16-5 and 9-4. NWAC Tournament MVP Ray Vodegal set tournament marks for most runs scored (13), most RBI (19), most home runs (8) and most home runs in a game (4).
Seven players from the 1998 NWAC championship team were selected in the Major League Baseball Amateur Draft. Head Coach Travis Jewett was named the NWAC and ABCA National Junior College Coach of the Year. Jewett is now an assistant coach / recruiting coordinator at Vanderbilt University and helped guide the Commodores to the 2014 NCAA championship
TOP