2019 Triton Volleyball Summer Camp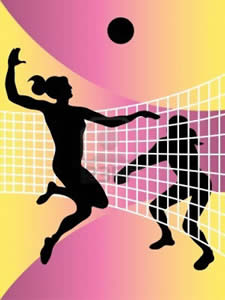 July 29-31 and August 7-9, Seaview Gymnasium
Edmonds College volleyball is hosting two Triton Volleyball Camps this summer. The first camp is an advanced skills camp for high school female athletes preparing for their high school seasons. Perfect for those wanting to step up their game or add to their offensive and defensive skills by participating in various drills and activities.
The second camp is an all levels camp for girls and boys. Each camper will learn the fundamental skills of the game, while being challenged each day to improve their level of play.
All Campers get a T-Shirt!
Information and Registration >>
TOP