Welcome international alumni!
Celebrating over 50 years of international education at Edmonds College!
---

Below you will find a timeline of accomplishments and memories celebrating the years of bringing the world to Edmonds College as well as a Facebook Alumni Group to join.
Since 1970, Edmonds College has welcomed thousands of international students to our campus and community.
"Our international program has a strong, 50-year history of welcoming and supporting international students from more than 60 countries," said Dr. Singh, President of Edmonds College. "The diversity of our student body enhances and enriches the culture of our campus and community, and I couldn't imagine Edmonds College without it."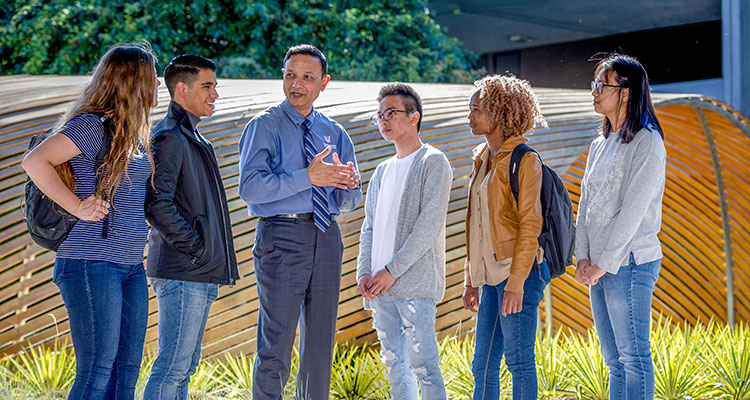 We hope you can also consider celebrating by donating to the Edmonds College Foundation. Your gift is an investment in the transformational power of education and will have a direct and lasting impact on international student success at Edmonds College! When you give to student success, you are investing in future leaders and world changers. You are supporting the goals and dreams of over 1,000 international students who are self-supported by their families and sometimes whole communities!
Photos
Timeline
Since the mid-1970s, Edmonds College's ESL and international student office has helped students from over 60 countries succeed in English learning and completing degrees. In Fall 2014, Edmonds enrolled more than 1,500 international students. Outstanding services include a multi-national staff of over 25 directors, advisors, and assistants to support students, monthly activities to involve international students in the community, a residence hall for both U.S. and international students located on campus, and a homestay program operated by the college with over 400 families participating.
Highlights reflecting the ability of the college in international programming, grants management, and partnerships include:
| | |
| --- | --- |
| 1985-Present | Through a partnership with hospitality Tourism College in Tokyo, Japan, 40 Japanese students annually take a year-long program of courses at the college in ESL and Travel and Tourism. |
| 1989-1999 | Through a partnership with Georgetown University, funded by USAID, Edmonds provided training to groups of Central America students for periods of two to three years. Students earned technical two year degrees in Computer Service, Electronics, and Business Management and attended ESL classes prior to and during their technical courses. |
| 1990 | U.S. federal Title VI grant received to internationalize the curriculum. |
| 1990-1997 | Edmonds developed and operated a fully accredited branch campus in Kobe, Japan, funded by Japanese business interests. Both technical and academics degrees were offered in addition to ESL. |
| 1993 | USAID funded a program whereby Edmonds and Georgetown University provided the technical infrastructure and business management coursework in Spanish for a business manager's training program in three Central American countries. |
| 1994-1996 | Edmonds developed and offered a joint degree program with Shenzhen University, China, for the college's Business Management degree, and sent instructors to China to teach business classes. |
| 1998-2000 | The college received $81,653 from the U.S Department of State to provide trainings in the design and delivery of online business classes for four Russian universities and sent faculty to Vladivostok to assess distance learning needs and capabilities of the Russian institutions. |
| 2001 | Edmonds developed a relationship with Volkswagen in Puebla, Mexico to provide training to the company's ESL instructors and to develop and implement a certification program for the company's ESL program through its Centro de Idiomas. Edmonds customized a total immersion program for the head of labor relations from Volkswagen Mexico. The executive spent 10 days in our college learning about labor relations and US labor law while attending intensive English courses. Faculty from various departments-legal studies, international business, Intensive ESL and intercultural communications participated in the project. |
| 2002-2007 | Edmonds provided customized Intensive English and cultural instruction to groups of business men and women and others in collaboration with NOVA Language School, Japan. |
| 2004 | Through the Fulbright program, Edmonds hosted a Moroccan cross cultural communications specialist from Mohammed V University, Rabat and provided seminars on Islamic society and culture to the community and campus. |
| 2007 | Edmonds provided a two week program on "Innovative Medical Practices and Technology," combined with ESL, for a group of 17 doctors and staff from Suqian people's Hospital, Nanjing, China. |
| 2007-2010 | The College partnered with 3D College in Denmark to offer a month-long intensive program in 3D animation, game and web design for 20 students. |
| 2007-2010 | Edmonds designed a customized program in travel and Hospitality Management and ESL for a group from Korea Tourism College, Seoul, Korea every spring quarter. |
| 2008-2010 | Edmonds formed the Northwest Community College Initiative to implement a Community College Initiative Program for Egypt grant from the U.S. Department of State. During the 2009-2010 academic year, 34 students from Egypt participated in the CCI program at Edmonds, Whatcom, and Spokane Community Colleges. 13 students participated during the 2010-2011 academic year. |
| 2010-2013 | During the summer, Edmonds faculty visited and participated in teacher training for the Zouping Education District in Shandong Province in China. The first year, our faculty trained highschool teachers; the second year, middle school teachers and the last year elementary school teachers. In 2012 a group of highschool teachers from Zouping came for a 3 week study trip. |
| 2010-2017 | The College has implemented six U.S. Department of State Community College Initiative cooperative agreements to coordinate the Northwest Community College Initiative (NWCCI) program with 3 other Washington State Community Colleges. To date over 150 students from 20 countries have participated in the CCI program at Edmonds, Whatcom, and Pierce Community Colleges. Students undertake a year long program of professional and technical courses combined with extensive cultural engagement activities, culminating in an internship and certificate completion. |
| 2011-Present | The college hosts an annual group of students from Herning Gymnasium, Denmark, for a quarter of science and humanities classes. |
| 2015 | Edmonds sent 2 students and 1 staff person to teach English at the Instituto Federal do Sudende de Minas Gerais, Brazil. |
TOP