Airport Arrival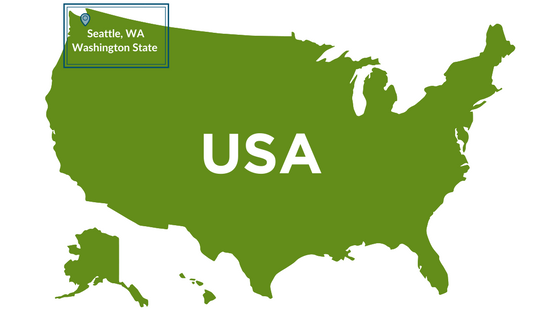 How to Get to Seattle
The closest international airport to Edmonds College is Seattle-Tacoma International Airport (SEA) in Seatac, WA. Washington state, not Washington, D.C.
On the plane, you will be asked to fill out a declaration form (6059B Custom Form). Fill it out with your passport information and items for declaration.
Read the declaration form completely and fill out it out honestly.
Failure to declare items (currency over $10,000, fruits, vegetables, etc.) on the form can result in seizure of your items.
Keep the declaration form with you! You will submit it to the immigration officer.
At SEATAC Airport
After getting off the plane, follow the signs for Immigration and Customs (Area 2 for internationals).
Do not use your cellphone while waiting in immigration.
Have your I-20 and passport ready.
Be polite and honest when talking with the immigration officer.
All customs kiosks have dual-phone language translators. Ask the immigration officer for translation into your language.
Be prepared to answer the following questions during inspections by immigration officers:
Which school are you attending? Edmonds College
What are you studying? Your major or program (ex. Biology, High School Completion)
Where will you stay? Housing (ex. dormitory, homestay, apartment)
Who is picking you up? Edmonds College Housing
After customs, follow the signs for baggage claim.
Wait and pick up your luggage.
Meet Edmonds Housing staff around Baggage Carousel 1. They will have signs that say Edmonds College.
Transportation to Edmonds College
If you have airport pickup through Edmonds College, you will meet with our staff in Baggage Carousel 1 (Look for the Edmonds College signs!).
Many flights arrive close together. Please be patient — we may need to wait for other students before leaving the airport.
If you missed your airport pickup, please call the Housing emergency phone number: 425.308.4061.
If you don't have airport pick up, there are other ways to get to the college.
Taxi: $100-150 to our campus
Shuttle Express: $60-70 to our campus
Uber/Lyft: $60-100 to our campus
Our address is 20000 68th Ave. W, Lynnwood, WA 98036-5999.
TOP