Cyber Defense & Digital Forensics
Receive Hands-On, Real-Life Experience In Cyber Defense
Our program has been at the forefront of cyber defense and digital forensics education since 1999. We are recognized nationally and certified as a Center of Academic Excellence in Cyber Defense by the National Security Agency and the Department of Homeland Security. You will develop next-generation cyber skills to anticipate and avoid cyber threats and protect an organization's valuable data assets. You will gather, analyze, and present evidence of security breaches and incidents due to cyber terrorists or other intruders. And if that's not all, our program is instructed by internationally recognized professionals who are cyberterrorism subject matter experts for Department of Homeland Security programs.
Programs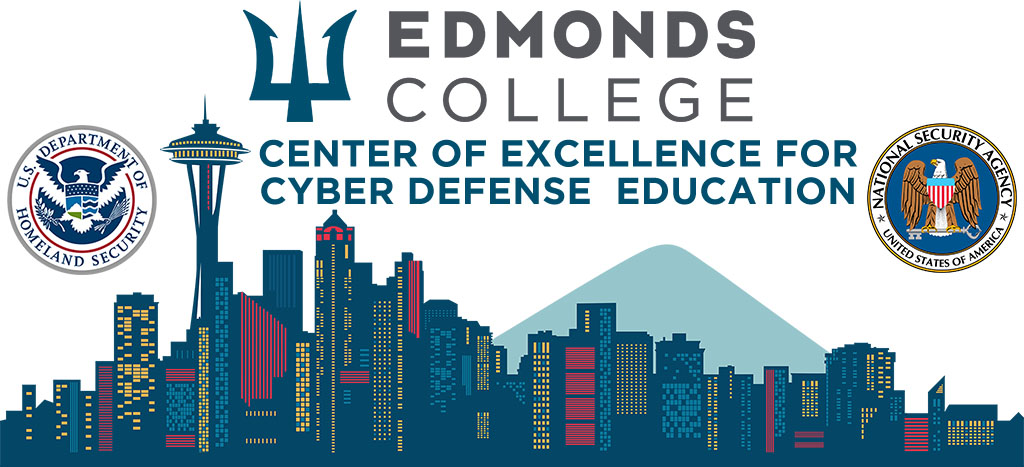 Career Opportunities
Computer Forensics Analyst
Computer Forensics Investigator
Cyber Security Forensic Analyst
Cyber Security Engineer
Cyber Defense Analyst
Cyber Information Security Specialist
Digital Forensics Analyst
Digital Forensics Investigator
Incident Response Analyst
Information Assurance Engineer
Information Security Compliance Specialist
Information Security Engineer
Information Security Officer
Information Technology Security Analyst
Electronic Discovery Analyst
Network Security Analyst
Network Security Engineer
Security Administrator
Security Analyst
Security Engineer
Considering enrolling at Edmonds?
Your Edmonds College advisor will work with you to choose the right path for your future career, help you register for classes, answer questions about paying for college, and more.
TOP