COLLEGE IN THE HIGH SCHOOL
College is for YOU! Whether you'll be the first in your family to attend college or carrying on a family tradition by earning a college degree, the College in the High School (CHS) program lets you:
Take Edmonds College classes at your high school;
Earn credits that count toward both high school graduation requirements, transfer to two- or four-year colleges, and an additional .5 semester credit for each 5 college credits earned; How will the credits you earn through CHS be transcripted?
Save money by taking college classes at a fraction of the cost (Textbooks are provided, so you could save up to $150 per college course.); How much does CHS cost?
Take classes taught by your high school teachers who are CHS Associate Faculty and who partner with Edmonds College faculty members; Who teaches CHS classes?
Use Edmonds College resources, including the college library, student services, advising, and more; Why you should enroll in CHS?
Graduating from High School?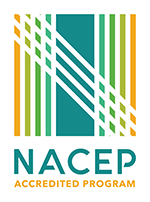 Edmonds College's College in the High School Program is nationally accredited by the National Alliance of Concurrent Enrollment Partnerships, one of only four colleges in Washington state.
TOP