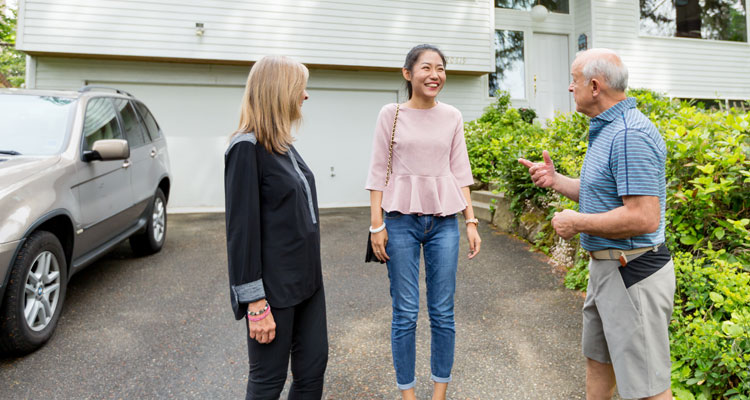 Host Families
The Edmonds College Homestay Program is always looking for qualified hosts interested in hosting and interacting with international students. Our emphasis is on cultural exchange. We are incredibly proud of the long-lasting friendships that our hosts and visitors have formed over the years.
Edmonds College recognizes many different kinds of families. We define "family" as husband and wife, husband and husband, wife and wife, and single-parent households.
Steps to become a host family:
Check the bus system from your house to Edmonds College. You must be within 60 minutes of Edmonds College and have frequent buses running on weekdays and weekends.

Send an e-mail to housing@edmonds.edu with your name, phone number, address, and bus numbers and how long it takes to get to Edmonds College by bus. After sending this information, you will receive an e-mail with our orientation information.
Complete the Host Family Orientation.
Complete your Edmonds College Host Family File. You will receive the forms at the orientation.
Have your home visited by a Housing Staff member (scheduled after the Orientation).
We select hosts who want to:
Learn about other cultures
Meet and interact with visitors from other countries
Create global friendships
Help visitors practice their English
Include student(s) as a member of your family
If your family participates in the Homestay Program, you often create friendships that last a lifetime. By living with a family, students make new friends and improve their English skills as they experience family life in America. The Housing Office staff always provides support throughout your hosting experience.
Host Families Expectations:
Live in a safe neighborhood within 60 minutes of the college (including a walk to the bus stop and transfers)
Provide a private room furnished with a bed, linens, desk, chair, clothing storage, a window. and closet
Be a native English speaker (bi-lingual households are okay as long as English is clear and fluent)
WHAT HOST FAMILIES SAY
Judy and Bob Collins of Lynnwood have hosted Edmonds College international students since 1991. After their children moved out, hosting helped them fill their five-bedroom home and avoid empty nest syndrome.
"I tell the students, 'You are a guest the first day. After that, you are part of the family,'" said Judy Collins. "And now, we have a large family overseas."
The Collins' have hosted students from countries including Japan, Hong Kong, Germany, France, Russia, Spain, Brazil, and Indonesia. Most students stay for a year or more while completing degrees in hospitality and tourism, business management, or computer information systems. Other students come for a week or two to learn English and live with an American family.
"We get to travel through our students without leaving home," Collins said. "And it's fun to be a part of their lives and goals."
TOP