Food Pantry
We know you can't do your best in class on an empty stomach. We want to help you succeed!
The Edmonds College Food Pantry is located in the Olympic Building (see map below). The food pantry is a free service available to Edmonds College students and employees experiencing food insecurity.
You can pick up food and personal hygiene supplies at the food pantry, including non-perishable items such as canned food, pasta, grains, dried fruits, and other shelf-stable items.
---
Available Stipend CLEC AmeriCorps Position
Program Start/End Date
10/01/2023- 08/15/2024
The Food Pantry now has a 1700-hour position available that includes a bi-weekly living allowance and an AmeriCorps Education Award. If you are interested in applying, don't delay! Click the link below for position description and application instructions.
Program Benefits: Professional Development, Training, Health Coverage, Living Allowance, Education award upon successful completion of service, Childcare assistance if eligible .

Terms: Permits working at another job during off hours , Car recommended , Permits attendance at school during off hours .
AmeriCorps Food Pantry Engagement Coordinator (Edmonds College, Lynnwood, WA)
---
Requirements
All students and employees must have a current EdPass to access the Food Pantry.

Photos or copies of your Edpass are not accepted. We cannot verify that you are a current student without your Edpass, even if you know your number. Thank you for your understanding.

You can utilize the pantry only once a week (this limit does not include the Lynnwood Food Bank truck on Thursdays).
Each person must be present to receive supplies.
Food Pantry Hours of Operation
Break Hours:

The food pantry will be closed during the summer break from August 25 thru September 18. We will re-open on September 19.

The Lynnwood Food Bank Truck will continue to be on campus on Thursdays from 1-2 p.m. for those who still need food during the break.

See hours below for more details and specific times.

*Hours subject to change. For emergency food access during off hours or access to Laundromat Vouchers, please contact Stewart Sinning at stewart.sinning@edmonds.edu.
---
Food Pantry Volunteering
Volunteer at the Edmonds College Food Pantry. Our food pantry is a critical service that provided food to our student and staff who are facing food insecurity. Are you looking for a service project, extra-credit, make new friends, or just want to serve your community, then look no further.
Click here to fill out the Food Pantry Volunteer Interest form.
---
Other Resources
The Lynnwood Food Bank Truck is on campus every Thursday, 1-3 p.m. at the Olympic Building parking lot on north campus.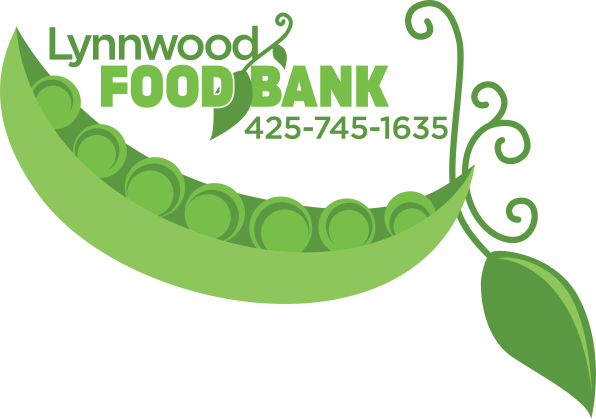 The Lynnwood Food Bank Truck will distribute food to Edmonds College students and employees experiencing food insecurity. The truck will be parked in the Olympic Building parking lot. See the parking lot map.
Typical foods that will be distributed will consist of:
Canned and dry goods
Fresh fruit
Fresh vegetables
Bread
Pastries
Eggs
Potatoes, onions
Meat
Snacks
---
Funding
The Edmonds College Food Pantry is partially funded by the Campus Green Fund, sponsored by the Associated Students of Edmonds College. The Campus Green Fund provides resources to further the Sustainability Initiative on campus with awards to students, staff, and faculty for projects that model environmentally, economically, and socially sustainable practices in the campus community.
Thanks to our many other supporters, including Edmonds College Foundation, Verdant Health Commission, Edmonds College Office of Equity and Inclusion, Lynnwood Food Bank, Edmonds Food Bank, Molina Healthcare, Garneau-Nicon Foundation, Maytag Just Like Home Laundromat, Local Union 4254, City of Lynnwood, Chef Dane, SSEH Grant, Farmer Frog, EC Merchant's of Hope Club, Nourishing Network, Edmonds College students, faculty, and staff, and many others.
Food Pantry Services Satisfaction Survey
The purpose of this survey is to get a better understanding of how the visitors at the Edmonds College Food Pantry feel about the services the pantry provides. We will use this information to better serve our students and campus population. Your survey answers will be kept confidential.
TOP