Contact Foundation
OFFICE HOURS
Monday: 8 a.m-5 p.m.
Tuesday: 8 a.m-5 p.m.
Wednesday: 8 a.m-5 p.m.
Thursday: 8 a.m-5 p.m.
Friday: 8 a.m-5 p.m.
Need more information? We're here to help. Contact us today.
Email: foundation@edmonds.edu
Scholarship Questions: foundation_scholarships@edmonds.edu
Accounting: foundation_acct@edmonds.edu

Phone: 425.640.1274

By Mail:
Edmonds College Foundation
20000 68th Ave W
Lynnwood, WA 98036

Office Location: Gateway Hall, Third Floor
---
Foundation Staff

Tom Bull
Executive Director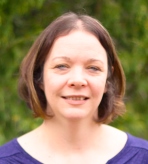 Elaine Hall
Director of Operations & Community Engagement

Ryan Davis
Finance Manager
Ciela Valle-Olguin
Database and Scholarship Assistant

Sasha Rubashka
Foundation Coordinator
Tamarya Dreams
Foundation Assistant | Student Work Study
Nataliia Soloviova
Accounting Assistant | Student Work Study
---

For emergency assistance, please contact the Triton Student Resource Hub at
SEAG@edmonds.edu or 425-640-1271.
TOP