Board of Trustees
The Board of Trustees of Edmonds College comprises six members appointed by the governor. Five of the trustees serve five-year terms, and the student trustee serves a one-year term. Each member must reside within the college's district boundaries.
The Board, on behalf of the citizens of College District #23, ensures the accountability of Edmonds College through:
Fulfillment of the College mission within the guidelines of College philosophy utilizing the financial and human resources available
Promotion of appropriate activities, conditions, and decisions
Scrupulous self-monitoring of its processes and performances
Assuring compliance with all applicable state and federal statutes
The Board holds a minimum of six regular meetings and four study sessions each year, generally held at the college on the second Thursday of each month, at 3:30 p.m., September through June. Exact meeting dates, times, and locations can be found on the "Meeting Schedule" page.
For additional information about the Board of Trustees, please contact the President's Office at Edmonds College, 425.640.1516.
Board Members:
David Earling - Chair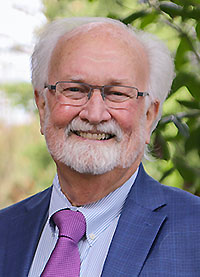 Appointment Term: October 2020-September 2027
Career Notes:
Retired; Mayor of Edmonds, Wash., two plus terms, 2011-2019; Former owner, broker, and President of Edmonds Realty, Inc. (23 years); Member and Chair (3 years), Snohomish County Cities and Towns Board, 2011-2019; Growth Management Hearings Board, appointed by Gov. Gregoire, 2007-2011; Senior Fellow of Transportation and Governance, Cascadia Project, 2005-2007; Edmonds City Councilmember, three terms, 1992-2004; Member, Sound Transit Board of Directors (19 years); Member, Community Transit Board of Directors (20 years); Professor of Music, Shoreline Community College, 1967-1978
Current involvement includes: Member, Board of Directors, Snohomish County Public Facilities District; Member, Edmonds School District Board of Directors for Music 4Life
Community involvement includes: Member and two-term President, Edmonds Chamber of Commerce Board of Directors; Member and President, Edmonds MainStreets Project Board of Directors; Member and two-term President, Cascade Symphony Board of Directors; Member and President, Edmonds School District Foundation Board of Directors Member and two-term Chair, Senior Services of Snohomish County Board (Homage)
Education
Bachelors, Music Performance, Washington State University; Undergraduate and Graduate studies, Eastern Washington University - conducting and trumpet with William Cole and Howard Deming
---
Adrianne Wagner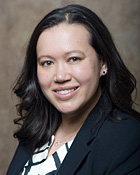 Appointment term: October 2019-September 2023

Career Notes:
Adrianne Wagner is a leadership and executive coach for established and rising leaders on their personal and professional development, change management, inclusive leadership practices, and combating burnout and career fatigue. She is passionate about helping clients achieve sustainability in careers that align with their values and strengths.
Prior to launching her own coaching practice and consulting business, Adrianne was a Regional Vice President of Quality and Patient Safety for Optum Pacific Northwest (The Everett Clinic and The Polyclinic). In addition to nearly two decades of leadership and management experience, she has served on boards of directors for America's Physician Groups, and Leadership Snohomish County. She has been a fellow of the American College of Healthcare Executives since 2011 and was a Thomas Dolan Executive Diversity Scholar in 2021.
Education:
Adrianne acquired her training as a leadership and executive coach at Teleos Leadership Institute and is an Associate Certified Coach through the International Coaching Federation (ICF). She holds a Bachelor of Arts in Philosophy and Classical Civilizations as well as a Master of Health Services Administration degree from the University of Michigan.
---
Wally Webster II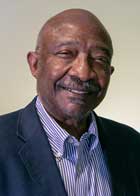 Appointment term: October 2019-September 2024

Career Notes:
Retired Senior Vice President of Bank of America, where he worked for more than 30 years and led enterprise-wide project teams of Six Sigma practitioners to improve customer satisfaction, expense reductions, service, and fulfillment functions.
Community involvement includes: President of Shepherd's Garden Senior Housing; Vice President, Board of Directors, Lynnwood Public Facilities District; Member, Chief of Police Advisory Committee; President, Pacific Northwest Bankers Association; former member, Edmonds College President's Advisory Council and Presidential Search Committees; and board member of the Legal Foundation of Washington.
Education:
M.S., Organizational Behavior, Central Washington University, Ellensburg, Wash.; B.S., Business Administration, Central Washington University, Ellensburg, Wash.; A.A., Business Administration, Columbia Basin Community College; A.A., Applied Science, Columbia Basin Community College
Additional Education and Training:
Six Sigma Methodologies – Certified Black Belt – DMAIC Improvement Process
Executive Management Program, University of Washington, completed May 1993
Pacific Coast Banking School University of Washington, completed August 1990
---
Courtney Wooten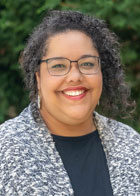 Appointed term: April 2023-September 2025
Career Notes:
Currently: Founder of Suburbia Rising/Stories of Self & Solidarity (SRS3, LLC), an educational resource and consultancy specializing in cross-cultural dialogue, coaching, and coalition building with non-profit organizations, educational institutions, and executive leadership; Co-founder of the Justice & Faith Collective, supporting anti-racist curriculum development, networking, and educational opportunities for faith-based communities; Guest Professor at Prescott College.
Community Involvement:
Currently: Commissioner & Vice Chair, Snohomish County Children's Commission; Commissioner & Chair, Snohomish County Human Rights Commission; Member, Board of Directors, Edmonds Center for the Arts; Member, Edmonds School District Equity Alliance for Achievement. Formerly: Member, Board of Directors, Creative Dance Center; Organizer, Edmonds Neighborhood Action Coalition; Leadership for Racial Equity, Leadership Snohomish County.
Education:
BA in Sociology, Stanford University; MA in Social Justice & Community Organizing, Prescott College; current PhD Candidate in Sustainability Education at Prescott College.
Additional Education: UC Berkeley Othering & Belonging Institute Summer Fellow, 2022; Xicanx Institute for Teaching & Organizing, 2020, 2021, 2022; Circleworks and Pomegranate Center Facilitation Training, 2019.
---
Carl Zapora - Vice Chair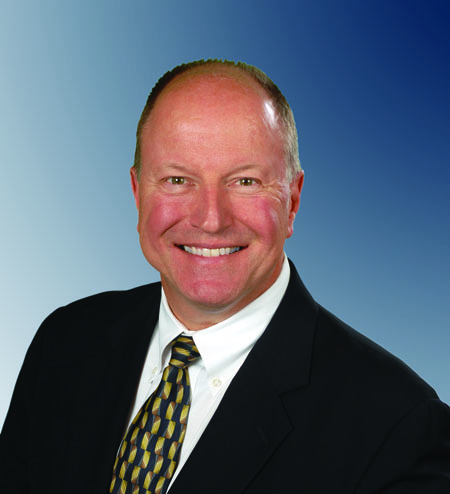 Appointment term: October 2021-September 2026

Career Notes:
CEO, Zapora Consulting, LLC specializing in executive coaching, search and organizational development. Clients include nonprofit organizations, governmental entities and for-profit companies. Past-President and Board Member of the Washington State Association of College Trustees. Board Member for Molina Healthcare of Washington and lifetime member of the NAACP.
Former: CEO of Public Hospital District No. 2 (PHD2) Snohomish County, responsible for the administration of the Edmonds area hospital district entity and the development of PHD2's Verdant Health Commission. Previously CEO of United Way of Snohomish County; President of United Ways of Washington; Vice President and Mid-America Regional Director for United Way America; also held executive and senior management positions at United Ways in Texas, Illinois, New York, New Jersey, and Pennsylvania; Board Chair of Leadership Snohomish County; Vice President of Marketing for a software company in Illinois; owned and managed a restaurant in Reading, Pennsylvania.
Education:
B.S. in Accounting, Albright College.
---
Bryanna Artellano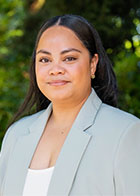 Student Trustee
Appointment Term: July 5, 2023 - June 30, 2024
Mrs. Artellano hails from Pago Pago, American Samoa. She joined the United States Navy after graduating from high school, and served for five years. Mrs. Artellano enrolled at Edmonds College, where she is currently pursuing her degree in Business Management. She is a work-study student at the Veterans Resource Center, and the President of the Edmonds College Veterans Club, where she helps to provide support and resources to veterans on campus.
TOP