PSYCHOLOGY
The scientific study of behavior and mental processes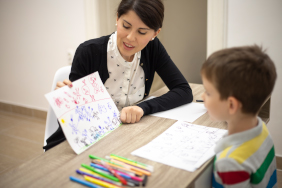 Why do we dream? Can intelligence be increased? Which treatments for anxiety are most effective? How can negative stereotypes be changed? Why is it more difficult for adults to learn a new language? What makes the sexual nature of humans unique in the animal world?
These are just a few of the many issues addressed in psychology, a science that explores the physical, social, emotional, cognitive, and environmental basis of both normal and abnormal behavior.
For information on the wide range of careers in psychology, visit the American Psychological Association website.
Degree
*Average costs include tuition based on WA state resident full-time enrollment. It does not include fees. The costs may vary. Learn more about Tuition & Fees.
Career Opportunities
Considering enrolling at Edmonds?
Your Edmonds College advisor will work with you to choose the right path for your future career, help you register for classes, answer questions about paying for college, and more.
TOP