Cultural Kitchen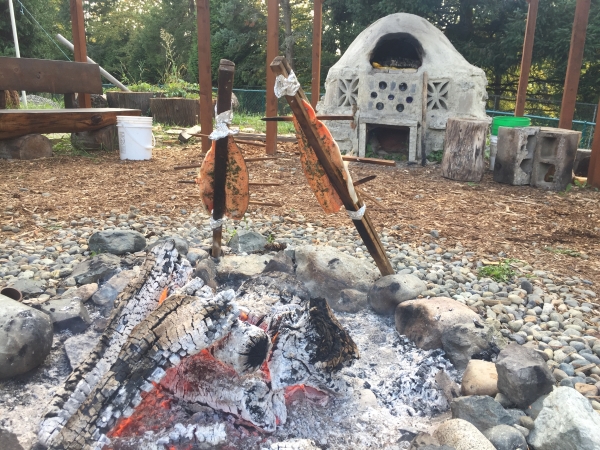 The Cultural Kitchen is an active learning space in the Campus Community Farm designed to highlight the connection between people and food. It is home to a Coast Salish pit oven, a 37" cob oven, fire pit, cedar plank roofs and cedar seating. Examples of activities at the Cultural Kitchen include salmon and clam bakes, pizza parties, cultural cooking demonstrations, lectures, gatherings, and green construction service-learning projects.
The Cultural Kitchen's inspiration came from the Native American Student Association's request for a place on campus to host salmon bakes. The Anthropology Department has designed and managed the construction of the space. The Snoqualmie, Snohomish and Samish Tribes along with students and faculty from English, Engineering, Horticulture, Construction Industry Training at Lynnwood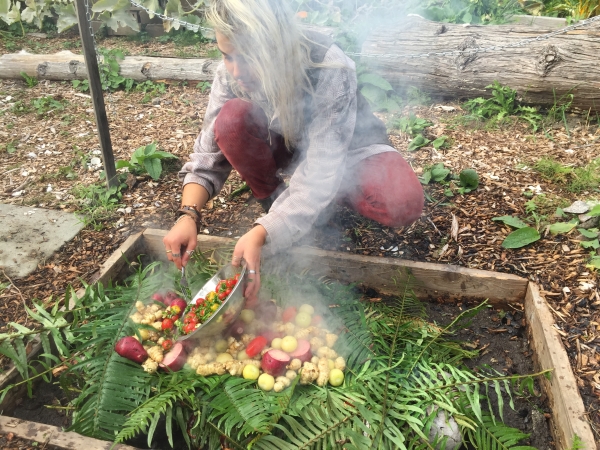 High School and the Monroe Correctional Facility, and the Interdisciplinary Studies Environmental Program at Scriber Lake High School have all contributed to the project. Laurie Ross, Edmonds College alumnus, Ardi Kveven, ORCA - Everett CC, and Pamela Bond-Coello, Snohomish Tribe, donated cedar trees that the Snoqualmie Tribe milled, also through donation.
For more information or to schedule use of the Cultural Kitchen contact Lia Andrews.
TOP